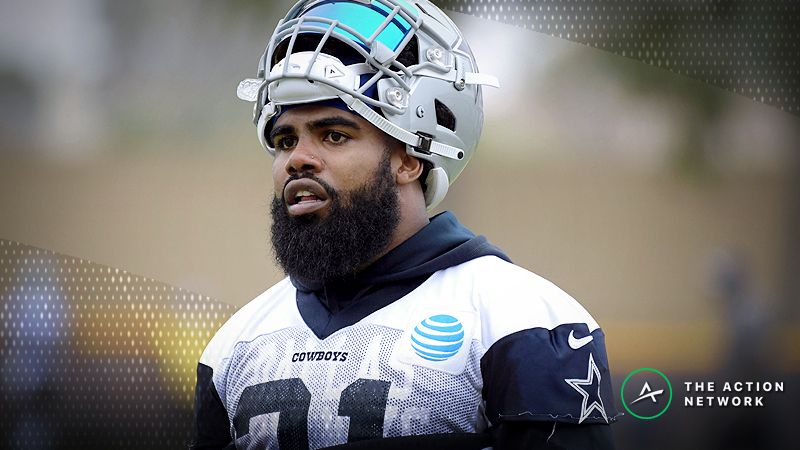 Bettors Are Already Bailing on the 2018 Dallas Cowboys
We're not even two weeks into the 2018 season, but the public has spoken. Last week, the Cowboys (+2.5) received just 32% of spread bets in Carolina and ultimately scored just one touchdown in a 16-8 loss.
This week is a similar story as Dallas (-3) is getting just 33% of bets at home against the Giants.
This marks the first time in our database (dating back to 2003) that the Cowboys, arguably the most popular team in the NFL, have received fewer than 50% spread bets in each of the first two weeks of the season.
This hasn't been a great spot for them historically, either, as they've fared poorly against the spread (ATS) when bettors have doubted them.
When receiving fewer than 50% of bets, here are Dallas' results:
Overall: 44-53-4 ATS
Home: 23-30-4 ATS
Favorite: 11-21-3 ATS
vs. NFC East: 16-23-2 ATS
Yikes.
Following their Week 1 loss, the Cowboys have already fallen from 40-1 to 60-1 to win the Super Bowl. A loss to the G-Men at home could potentially drop them down to 100-1.
This article was originally posted on ActionNetwork.com by Mark Gallant. Sports Insights is part of The Action Network.