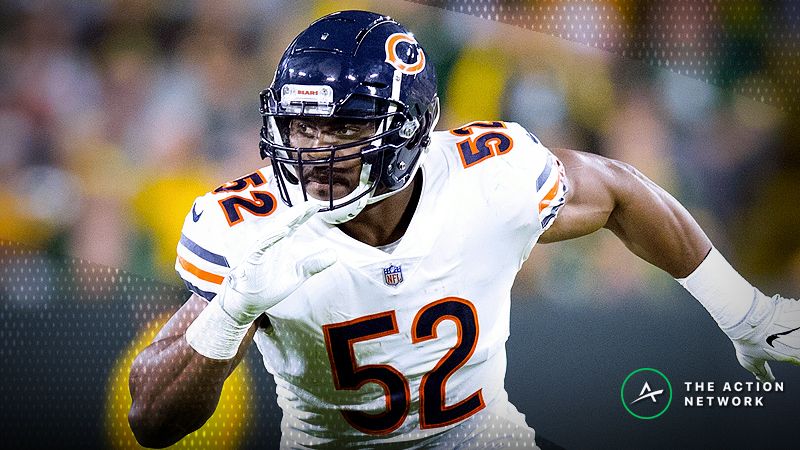 NFL Betting Tip: The Proper Way to Take Advantage of NFL Bye Weeks
A popular betting strategy in the NFL is targeting teams coming off a bye week. In theory, the extra rest should give teams time to get healthy, practice and prepare for future opponents.
Historically, it has been profitable to wager on teams coming off a bye. Since 2003, teams playing on 14 or more days of rest have gone 231-200-12 (53.6%) against the spread (ATS) per Bet Labs.
However, it has not been as profitable to blindly bet teams off a bye in recent years:
2003 to 2009: 113-85-5 (57.1%) ATS, +21.81 units
2010 to 2018: 118-115-7 (50.6%) ATS, -1.85 units
Casual bettors have caught on to the idea of betting teams off a bye, and bookmakers have adjusted. While a team coming off a bye is no longer an automatic play, there are still situations where it is lucrative.
Favorites
Which teams are most likely to take advantage of a bye week? Good teams with superior talent and coaching as they are most capable of putting the extra time to recover and game plan to good use.
Such teams are likely to be favored following a bye week and favorites have performed better than underdogs with two weeks between games.
Teams getting points after a bye have gone 92-108-5 (46.0%) ATS, while favorites have covered the spread 60.0% of the time (138-92-7 ATS).
Home-Road Splits
The sweet spot for betting favorites after a bye is on the road. Home teams are usually favored, so if the road team is laying points, it's typically an indication that it is a good team.
We are dealing with a small sample of games and that is always a concern, but it is not unexpected since we are looking at only teams after a bye week. The promising aspect of following this system is that it has been profitable throughout the years.

2003 to 2009: 27-7-1 (79.4%) ATS, +18.62 units
2010 to 2018: 29-18-1 (61.7%) ATS, +9.77 units
The win rate isn't what it once was but this is still a profitable strategy worth following.
Game Match
Chicago Bears (-3.5) at Miami Dolphins (1 p.m. ET)
The Bears are small road favorites following their bye week. Not only does Chicago have an edge with extra time to rest and prepare, it also has a significant matchup advantage against Miami.
The Bears have the No. 1 defense by Football Outsiders' DVOA and have given opposing quarterbacks nightmares — eight interceptions (3rd in NFL) and 18 sacks (2nd in NFL).
Miami's offensive line will struggle to slow down Khalil Mack and the Chicago pass rush as Dolphins captain and center Daniel Kilgore, guard Josh Sitton and guard Jake Brendel are all on injured reserve.
This article was originally posted on ActionNetwork.com by John Ewing. Sports Insights is part of The Action Network.