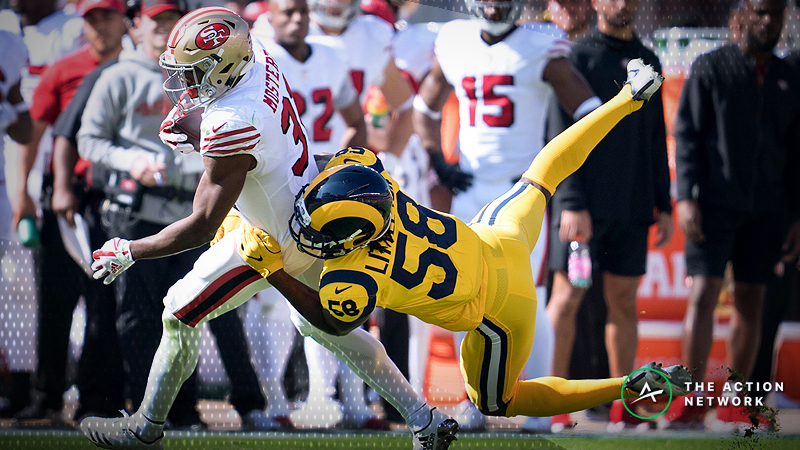 NFL Unders Bounce Back for Best Week of 2018 Season
Well, that was fun while lasted. Through six weeks of the 2018 NFL season, overs were 51-42 (54.8%), producing a return on investment (ROI) of +7.2% for bettors.
However, unders have rebounded in a big way so far in Week 7, as nine of 13 (69.2%) games have finished under the closing total, dropping overs to 55-51 (51.9%).
Assuming a standard vig of -110, bettors must hit 52.38% of all bets to break even, meaning that overs are now losing money on the season.
Even more important for oddsmakers is that recreational bettors overwhelmingly flock to overs, as rooting for scoring is more fun than hoping for poor offense and punts.
Ten of the 13 games in Week 7 closed with at least 60% of bets on the over.
With public bettors banking on high-scoring games, sportsbooks cashed in with so many games falling under, according to Sports Insights' Bet Labs software.
The books will be rooting for another low-scoring game between the New York Giants and Atlanta Falcons (8:15 p.m. ET on ESPN) on Monday Night Football, as 70% of bets are currently on the over.
This article was originally posted on ActionNetwork.com by PJ Walsh. Sports Insights is part of The Action Network.