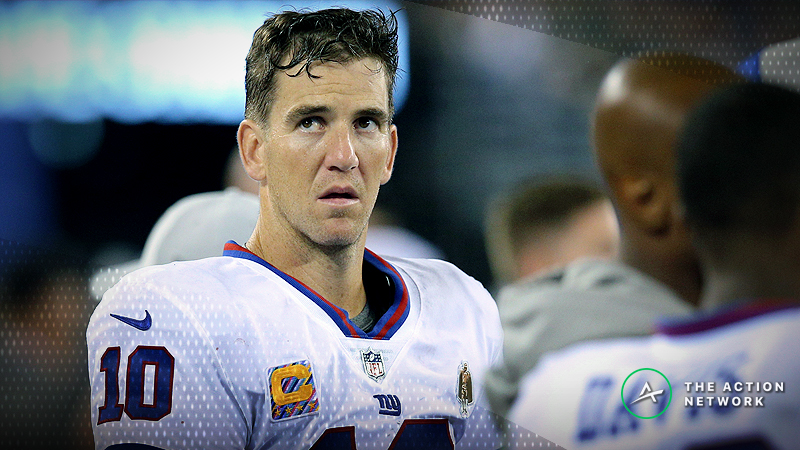 Bettors Quickly Moving Line for Giants-Falcons on Week 7 Monday Night Football
The New York Giants are bad. I know, I'm not breaking any news here. Somehow, this team ran wild behind Saquon Barkley, who looks to be the second coming of Barry Sanders, and still managed only 13 points against the Philadelphia Eagles.
With a 2-4 record, the Falcons have also underperformed through Week 6, but that hasn't stopped bettors from jumping all over Atlanta in its Week 7 matchup with the Giants on Monday Night Football.
Atlanta opened as a 3.5-point home favorite against New York at Pinnacle, and early action has been all Falcons.
Seventy-five percent of tickets and 92% of dollars wagered on the spread are laying the points, driving this number up to Falcons -5.5 across the market and even to -6 at Pinnacle.
Early money hasn't necessarily been sharp, just very steady and one-sided.
The Giants last played on Thursday Night Football so they should have plenty of time to allow players to rest nagging injuries and game plan for the Falcons.
As a result, it'll be interesting to see if New York money shows up to buy back this line, especially if the entire market creeps up to +6 and continues making its way toward +7.
This article was originally posted on ActionNetwork.com by PJ Walsh. Sports Insights is part of The Action Network.