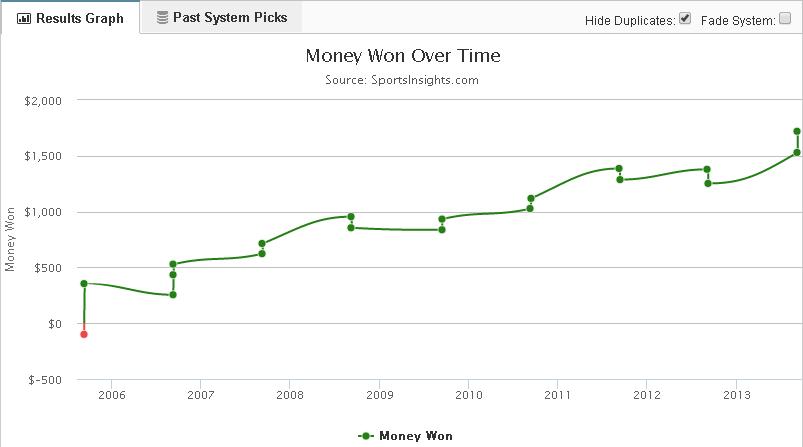 New Football Filters Added in Bet Labs
We're always aiming to improve our Bet Labs software and have recently added new filters and betting systems for the upcoming football season. Each new filter can be found under the Team Info section of Bet Labs:
Previous Season Made Postseason: Yes or No
This filter that we have added simply asks the question, "Did this team make the playoffs in the previous season?" For instance, since we always advocate that bettors buy on bad news and sell on good, we can use this filter to examine teams who missed the playoffs in the previous season to find value. Using this filter simply in Week 1 has lead to an betting system yielding a 40-20 ATS record with +17.20 units won and a 28.7% ROI.
Previous Season Win Total
This filter allows you to select teams with specific win totals or ranges from the previous season. We've used this filter to create an early season betting system for ESPN Insider highlighting NFL teams that won 6 or less games last season.
Previous Season ATS Win Percentage
Finally, we've also added a filter based on the previous season's ATS Win %. This filter is great to use with a sport like College Football since some teams may play a different number of games than one another. For example, the ten teams that won <25% of their games ATS last season have gone 7-3 ATS this season so far.
[adrotate group="3″]