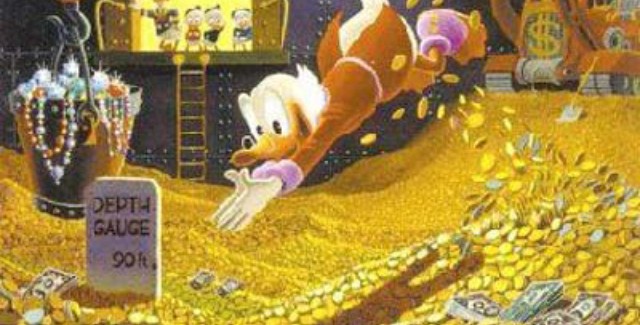 Money on the Ducks Causing Big Movement Against Nebraska
It may surprise you, but the most heavily bet game this weekend so far is Nebraska at Oregon. Neither team is currently ranked, but this game has attracted more action than heavyweight showdowns like Oklahoma-Ohio State and Auburn-Clemson.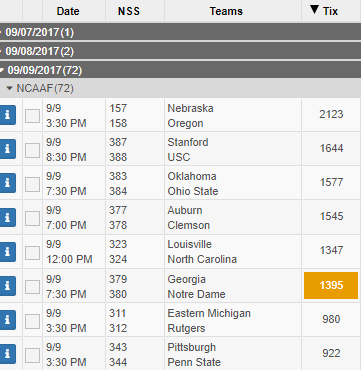 What's even more noteworthy is that a boatload of early bucks has been flowing in on the Ducks. Spread tickets are not all that lopsided, with Oregon getting 59%, but dollars are a whole different story.
This past weekend, Oregon (-39.5) took care of the good old Thunderbirds of Southern Utah, easily winning 77-21. Nebraska (-14.5), on the other hand, nearly allowed Arkansas State to tie the game on the final play, but ultimately won 43-36.
On Sunday, the Ducks opened as 10 point chalk against the Cornhuskers. Just a couple of months ago, the Golden Nugget had Oregon as a touchdown favorite on their game of the year lines. However, after sticking at 10 all of Sunday night and Monday morning, the line quickly climbed to 14 around the market early Monday afternoon.

In just about a half an hour span, this game took an entirely different shape. Using the money percentage tool that is exclusive to Sportsbook Insider members, we can see that 87% of early money is responsible for this substantial movement. You can imagine that some very well-respected bettors put down some fat stacks to cause a movement of this magnitude.
I'd guess that sharp bettors are done betting on the Ducks seeing as they're a two-touchdown favorite at this point. In fact, there had already been some slight buy-back at Bookmaker with the line moving to 13.5 last night, but it moved back to 14 just about fifteen minutes ago. At -14, much of the value on Oregon is already gone and you may see more widespread buy-back later in the week depending on how much sharp bettors like Nebraska and the points.
If you're interested in features such as tickets and dollar percentages, become a member today. There's less than a week left to buy our early bird special, which will get you those features along with best bet picks and bet signals for every sport.
Keep track of all major betting stories by following us on Twitter @SportsInsights.