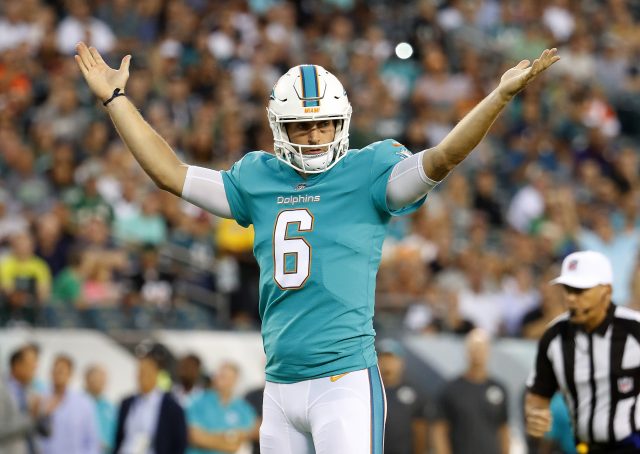 Monday Night Football Featuring Jay Cutler and a Total in the 30s
I guess this had the potential to be a decent game when the folks over at NFL HQ were making the schedule, but that's not the case any more. Is there any way to flex this game to some other day/time even though there's just a few hours until gametime?
I just called 'em up, they're telling me that isn't possible. People have already begun tailgating. I guess we'll be forced to watch Jay Cutler, an aspiring broadcaster, against Cam Newton, one of the biggest two-faces in the league this season.
One day, Cam is looking like the 2015 MVP winner, the next he's throwing two pick sixes to the Bears. What will we see tonight? Flip a coin because I have no idea.
This line has been up in the no man's land of 8.5-10 all week, with not a ton of significant sharp action to report. At Bookmaker, the Panthers sat at -9 from open until yesterday. Once the Dolphins were available at +10 last night, they didn't stay there too long, as an uptick of dollars (represented by the green line) helped moved the line back down to nine. It has since moved to the insignificant number of 8.5.
There has been some sharp action on the total, as we've seen four bet signals triggered on the under. These include steam moves at both 5Dimes and Pinnacle, two of the sharpest offshore books.
Using the money% feature on our Sportsbook Insider page, we can see that almost half the money is on the under despite just 24% of bets. These larger bets can help explain the line dropping from 39.5 to 38.
Check the latest lines on our free odds page and follow us on Twitter @ActionNetworkHQ for some in-game entertainment, as this game could easily be a snoozer.