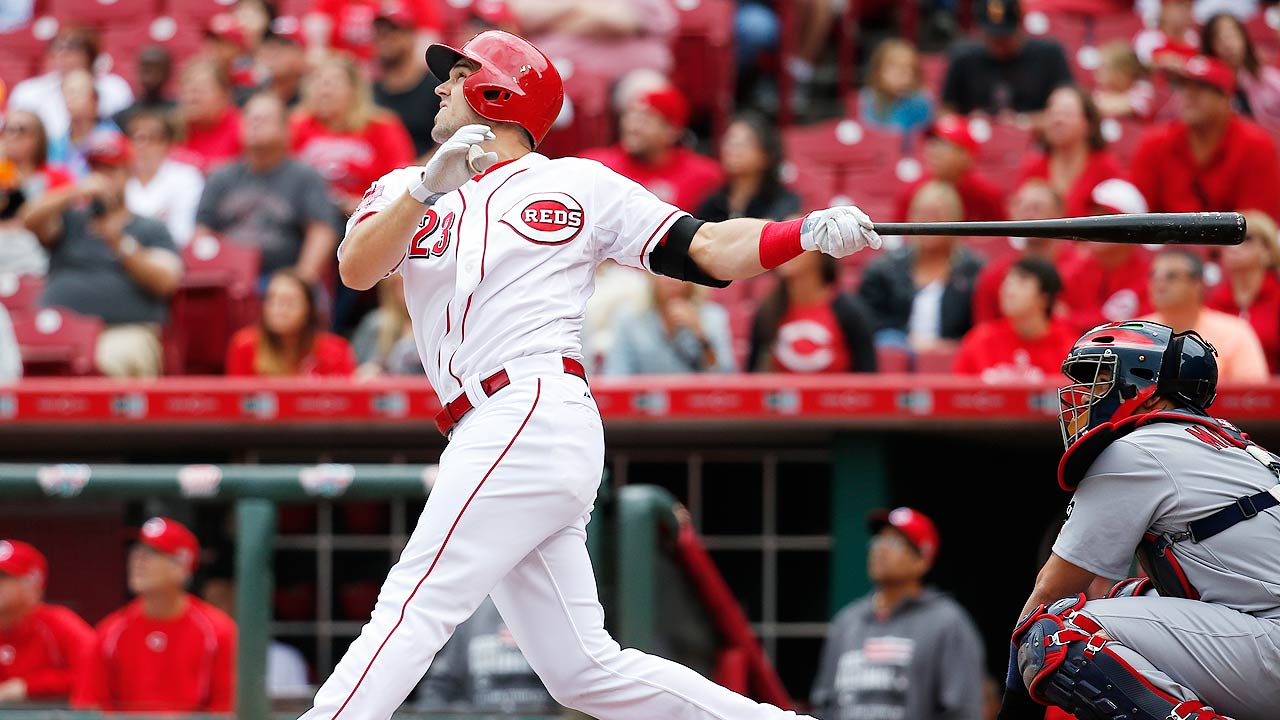 MLB Game of the Week: Cincinnati Reds at San Diego Padres
This Friday evening features several great baseball games between playoff contenders, including Nationals/Giants, Orioles/Blue Jays, and Cardinals/Marlins. However, just because a game does not feature one of the league's best teams, does not mean you should avoid betting on it.
What if I told you the least profitable pitcher in our database opened as a favorite? Well, that's exactly what happened. Last night, MLB journeyman Edwin Jackson and his San Diego Padres opened -120 against the Cincinnati Reds at the offshore sportsbook, 5Dimes. While neither the Padres nor the Reds are hemorrhaging any bets to win the World Series (let alone to win their respective divisions), there is value in this matchup that bettors can capitalize on.
Public betting trends from our seven contributing sportsbooks indicate that the Padres are receiving 56% of moneyline bets, but they are only receiving 26% of the money. This reveals that though Cincinnati is getting slightly less than 50% of public support, sharper bettors are actually backing the Reds.

While looking at the line history of this game I discovered an interesting shift that revealed another reason why taking the Reds would be a profitable play. The Reds opened at plus-money at most sportsbooks (including +110 at 5Dimes), but that did not last terribly long as the line began to drop almost immediately. Despite getting less than half of all moneyline bets, the line was moving in favor of the Reds. Line movement that runs contrary to the public betting trends is commonly referred to as reverse line movement, which is also a clear indicator of sharp money.
Below is a screenshot of the line history, a feature available to Sportsbook Insider members, for this game.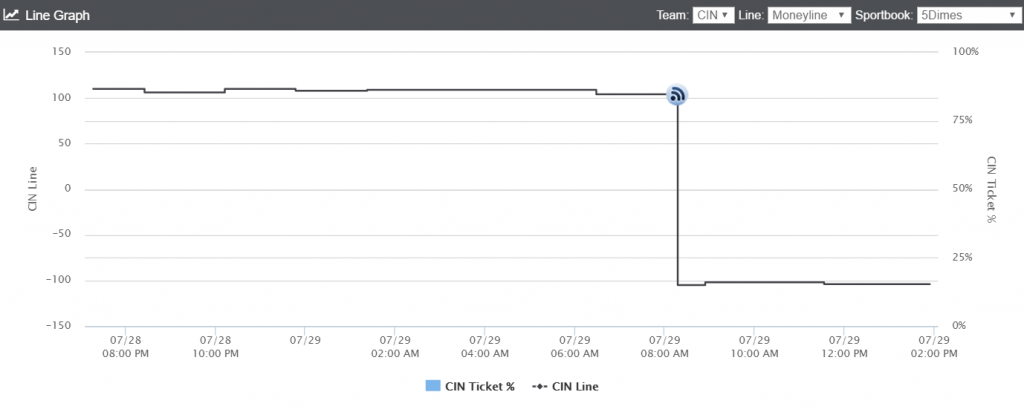 Just after 8 AM ET today, the line fell greatly due to a steam move triggered at 5Dimes on Cincinnati (+104). Following the 5Dimes steam move has not been a profitable investment throughout the whole season (456-454 for -31.31 units); however, in July they are 81-56 with an impressive +21.54 units earned. In other words, if $100/game bettors followed every single move in July, they would have netted $2,154. But there are even more reasons why bettors should be taking the Reds tonight.

Last month my colleague David Solar explained that it is profitable to bet against pitchers with a high walk rate. That's particularly true when they are favored in spite of a losing record. Jackson currently sports an atrocious 13.1% walk rate, which makes the Padres (44-58 record) prime "fade" material.

Betting against the public continues to be a worthwhile strategy and something that we preach at Sports Insights. Tonight's game provides a unique opportunity to fade the public, bet against one of the worst starting pitchers, and follow the sharp money.
On the surface, a game between two bottom-dwellers like the Reds and Padres seems like a wash, but that is not the case here. Once you eliminate the names of the teams and let the numbers speak for themselves, there is some value in this game.
These numbers are always subject to change, so make sure to visit our free MLB odds page for up to the moment lines, betting trends, injuries and more.
Have any questions for the staff at Sports Insights? Utilize our live chat to speak with a customer service representative or e-mail us at help@sportsinsights.com