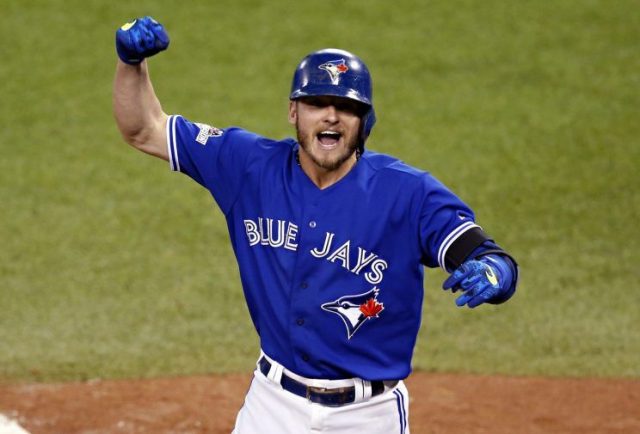 Midseason MLB Playoff Odds
With four days off from baseball games, the oddsmakers at BetOnline decided to post some midseason MLB props. These included updated win total over/unders for every team in the league and updated playoff odds for about two thirds of the league. Some teams are left off the board because there is just no point on posting ridiculous odds for teams like the Dodgers and Astros missing the playoffs or teams like the Phillies and Giants making them.
These will quite likely be taken off the board by tonight so take advantage while you can. Feel free to take a look at the preseason odds and analysis to see what has changed.
Team
7/13 (BetOnline)
"Yes" Implied Probability
Fangraphs' Playoff Odds
Arizona
Yes: -1100
No: +650
91.7%
86.9%
Atlanta
Yes: +1400
No: -3300
6.6%
2.0%
Baltimore
Yes: +1000
No: -2000
9.1%
5.9%
Boston
Yes: -1600
No: +800
94.1%
94.4%
Cleveland
Yes: -3300
No: +1400
97.1%
97.8%
Colorado
Yes: -300
No: +240
75%
61.5%
Detroit
Yes: +1000
No: -2000
9.1%
7.6%
Kansas City
Yes: +260
No: -350
27.8%
24.9%
LA Angels
Yes: +550
No: -900
15.4%
14.8%
Miami
Yes: +1000
No: -2000
9.1%
8.4%
Minnesota
Yes: +400
No: -600
20%
13.0%
NY Mets
Yes: +1200
No: -2500
7.7%
7.3%
NY Yankees
Yes: -175
No: +145
63.6%
53.0%
Oakland
Yes: +1800
No: -6600
5.3%
1.7%
Pittsburgh
Yes: +900
No: -1800
10%
7.5%
Seattle
Yes: +600
No: -1000
14.3%
10.7%
Tampa Bay
Yes: +145
No: -175
40.8%
32.8%
Texas
Yes: +260
No: -350
27.8%
22.8%
Toronto
Yes: +550
No: -900
15.4%
20.5%
Although not currently on the board, there were odds posted for the Cubs right before they traded for Jose Quintana. St. Louis and Milwaukee were also taken off the board.
Will the #Cubs make the playoffs? (BetOnline)

Yes: -155
No: +125#Quintana #MicrosoftPaint pic.twitter.com/tZIjKLJqeF

— Sports Insights (@SportsInsights) July 13, 2017
Many of Chicago's other futures odds have moved so I would assume that their playoff odds would be closer to -200 now.
If we compare these odds to Fangraphs' playoff odds chart, we can see which teams have value.
Pretty much all of the teams' odds of making the playoffs are juiced up, but this is especially true with the Rockies and Yankees. Both of these teams have substantial value on the "No" option. The implied probability of the Rockies missing the playoffs is 29.4% even though Fangraphs puts that number close to 40%. The implied probability of the Yankees missing the playoffs is 40.8% even though Fangraphs has them at 47%. Both of these teams started off very hot, but have cooled off substantially. There's a sizable chance that at least one of them misses the playoffs which would result in a profit if you were to bet "No" on both teams.
Like I said, most of the other teams listed should have better payouts on "Yes", meaning that there is some slight value on taking the "No" option. However, there is one team that you should consider betting "Yes" on — the Blue Jays.
Fangraphs believes that the Blue Jays have a 20.5% chance of making the postseason. Using our trusty conversion tool, we find that their odds should be at around +390. However, BetOnline has them listed at +550. This is a team that most everybody wrote off after an abysmal start to the season, but if they can get healthy and play up to their ability, they can be very dangerous.
Only two other teams provide slight value on the "Yes" option, but I wouldn't lock up tons of money for the next few months for what would be a relatively small payout on the Indians or Red Sox.
Which teams do you think will have a Cinderella second half? Will any team have a 2011 Red Sox-esque collapse down the stretch? Feel free to comment below with any thoughts or questions.