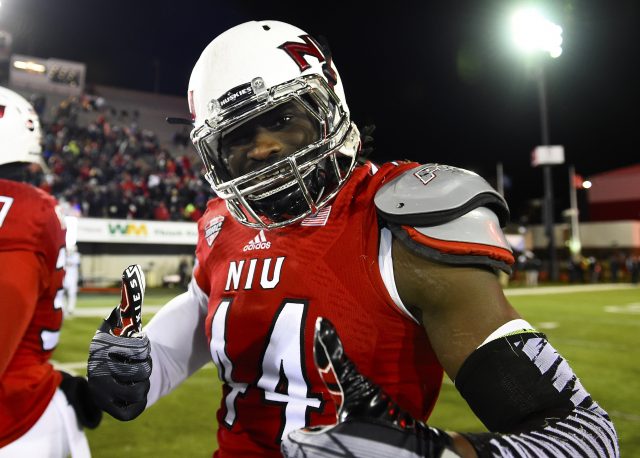 MACtion Money on Northern Illinois
It's that time of year where we get a bit of football on literally every day of the week. Thank the gambling gods for the creation of weeknight MACtion.
Tonight, there are four college football games, two of which are 6 PM MACtion spectaculars. The most heavily bet game of the group is the Northern Illinois/Toledo game. Both teams are 4-0 in MAC play, but Toledo's preseason MAC title odds were +210 compared to NI's +1100.
With Toledo being the superior team at home, the line opened with them as a ten point favorite. However, the line has moved towards the Huskies (that's Northern Illinois's mascot) thanks to a large percentage of money.

These big bucks caused the line to hit 7.5 for the first time at Bookmaker at around 10 AM eastern.
Last night, there was another big MAC line move. Central Michigan moved from +7 to +4 against Western Michigan despite only getting 36% of bets. CMU ended up winning 35-28 thanks to three unanswered 4th quarter TDs.
Big comeback in the MAC last night– Central Michigan was down 28-14 in the 4th but beat WMU 35-28.

CMU reached +1500 on the live ML.

— The Action Network (@ActionNetworkHQ) November 2, 2017
With the Thursday Night Football game in the NFL being such a crappy matchup and only two NBA games, I expect there to be plenty more bets on this game over the next six hours.
Check the latest lines and percentages on our free odds page.