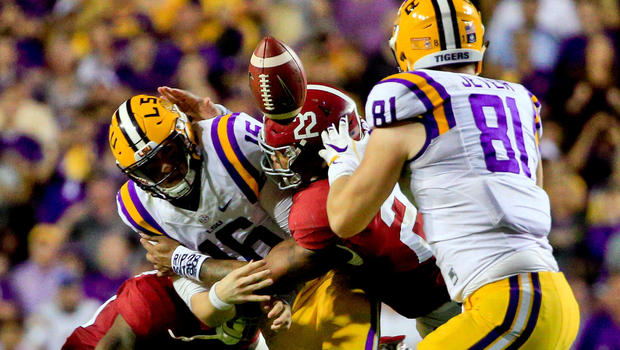 LSU in Uncomfortable Position as Big Underdog
On Saturday night in Tuscaloosa, #1 Alabama (8-0 SU, 4-4 ATS) hosts #19 LSU (6-2 SU, 3-5 ATS) in a game that isn't expected to be close. The Crimson Tide opened anywhere from -20.5 to -22, and they're currently -21 around the market. In our database dating back to 2005, LSU has never been that big of an underdog– their highest odds were +14 back in 2013 against Alabama in a 38-17 loss.
Over the years, LSU has struggled as an underdog, especially when they're 7+ points. They've gone just 1-8 ATS in those games including a 1-4 ATS mark against Alabama.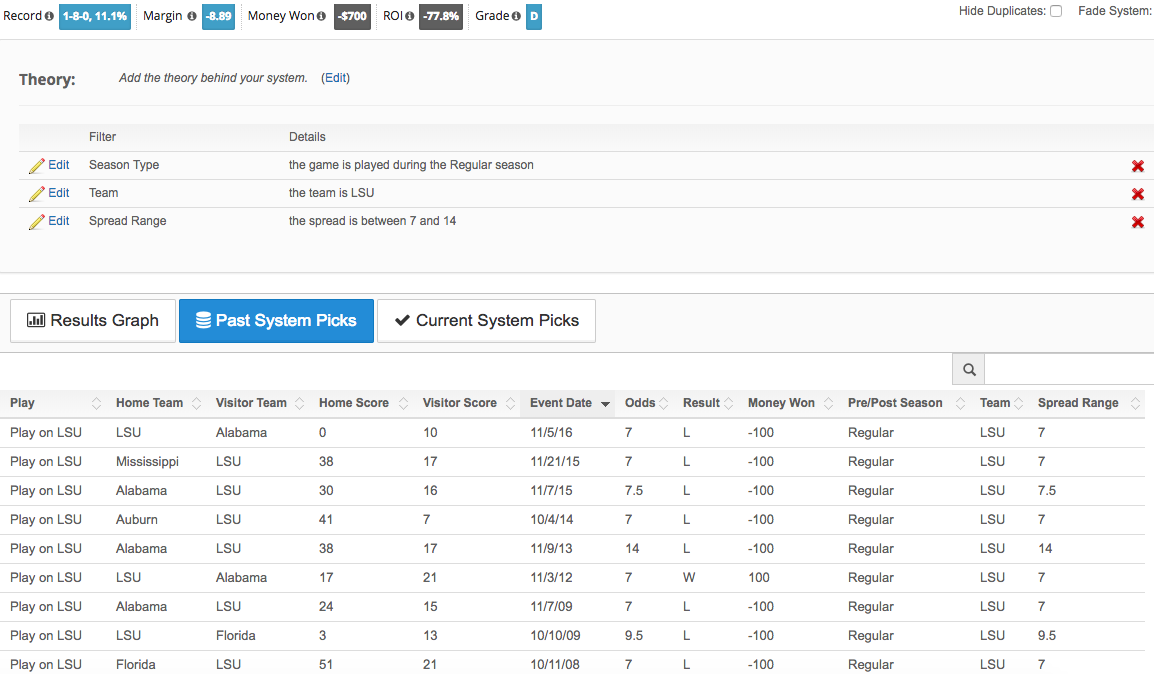 Despite those struggles, the public has been very willing to bet on LSU as underdogs of a touchdown or higher. They've received >50% of bets in 6 of those 9 games, failing to cover in every single one. Obviously teams change from year-to-year, but it goes to show how the combination of "LSU" and "big underdog" is enticing for many bettors. It's rare for a big underdog to get a high percentage of tickets, but when they do we like to fade the trendy dog and go contrarian.
For this weekend's matchup, LSU is getting 43% of tickets and Alabama 57%. The money is also very close, so nothing too drastic in terms of the bet splits. The market is getting considerable action on both sides, and we've tracked nearly twice as many tickets on this game than any other on the slate.

The line has settled in at -21 at most books for more than a day now with a steady flow of tickets coming in on both sides of 21. Sharp Alabama money may be waiting to dive back in if it gets to -20.5, and we could see LSU's public support increase if that's the case. You can track the latest line movement and public betting percentages from our Free Odds Page.
If you're thinking LSU could possibly pull off the upset, the Tigers are +1000 on the moneyline while the Crimson Tide are -1450 to win.