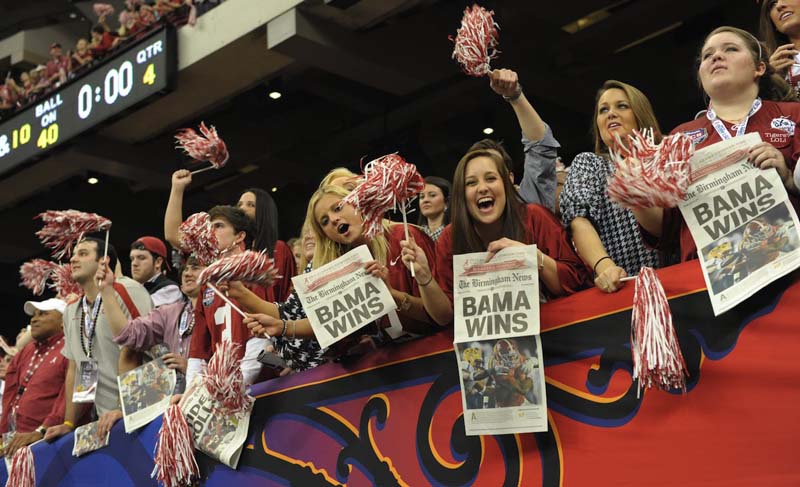 Like It or Not, Alabama Should Be in the 2017 College Football Playoff
The 2017 edition of "which team got snubbed by the playoff committee" is in full force, with Ohio State backers blasting Alabama for not making their conference championship game while Nick Saban truthers can point to OSU's 31-point loss, as a 21-point favorite, to Iowa.
The point of this isn't to get into any of the arbitrary arguments that will dominate mainstream sports media this week, but instead look to the betting numbers that actually matter.
Despite "squeaking in" as the #4-seed, Alabama is a 2-point favorite over #1-ranked Clemson in the Sugar Bowl. In terms of national championship futures, Alabama once again leads the field at +178 at 5Dimes, followed by Clemson (+225), Oklahoma (+335) and Georgia (+345).
In fact, Alabama would be favored in a neutral-field matchup against Ohio State, according to Vegas oddsmakers.
Alabama would be a 3/3.5-point favorite over Ohio State on a neutral field, according to five Las Vegas oddsmakers.

— David Payne Purdum (@DavidPurdum) December 3, 2017
Don't think Alabama is one of the best four college football teams in the country? That's fine, just know that those putting their money on the line are betting that you're wrong.