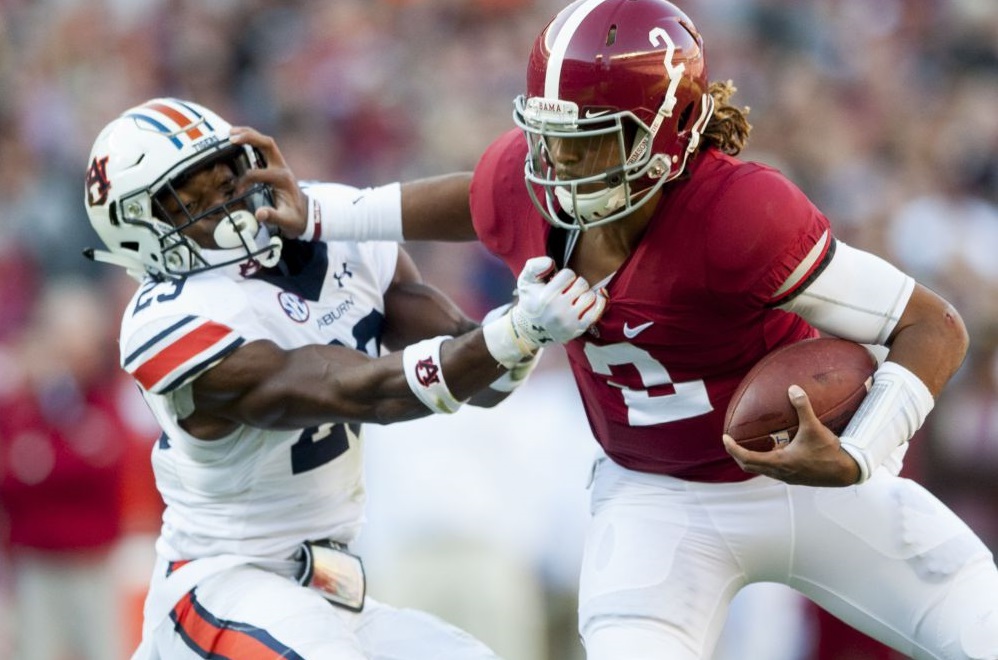 Late Steam Pounding Iron Bowl Value
After remaining eerily quiet throughout the week, sharp money hit the Iron Bowl and hit it hard as sportsbooks raised limits to game day maximums. Sharp bettors pounded Alabama at a handful of offshore sportsbooks, including CRIS and Pinnacle which welcome the biggest wagers from professional players.
The sudden influx of sharp Bama money has driven the number up from -4.5 to -5.5 and even some -6's across the market. In fact, according to our Sharp Action Report (available to all Sportsbook Insider subscribers), Alabama is now listed as one of the Top 5 sides played by sharp bettors for today's action.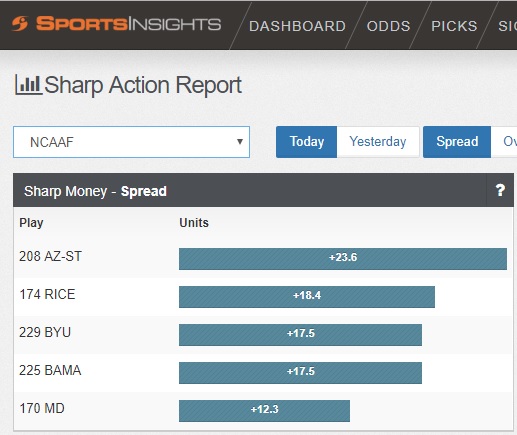 For updated real-time odds and betting percentage data for the Iron Bowl as well as all of today's college football games, please visit our free College Football Live Odds page.