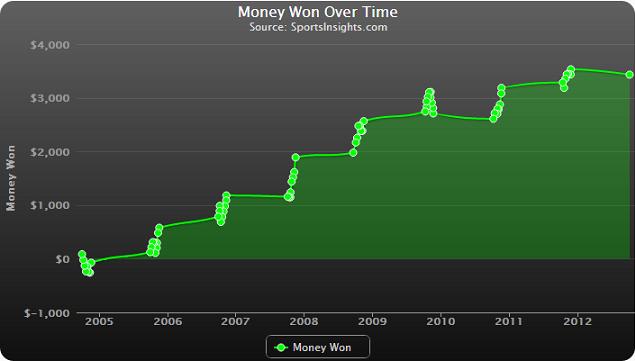 Is There Value Betting on NFL Teams Coming off a Bye?
It's reasonable to assume that an extra week of rest, practice and game-planning would help most NFL teams prepare for their next game, but does this translate to Against the Spread (ATS) performance?
With the Dallas Cowboys, Oakland Raiders, Tampa Bay Buccaneers and Detroit Lions all coming off byes this week, we decided to use our Bet Labs software to analyze whether these teams provide value for NFL bettors.
To start, we simply created an NFL Spread System and added our "Days Between Games" filter. By setting this to between 13 and 15 days, we isolated only NFL teams coming off byes.
The screenshot below shows this system and results in Bet Labs.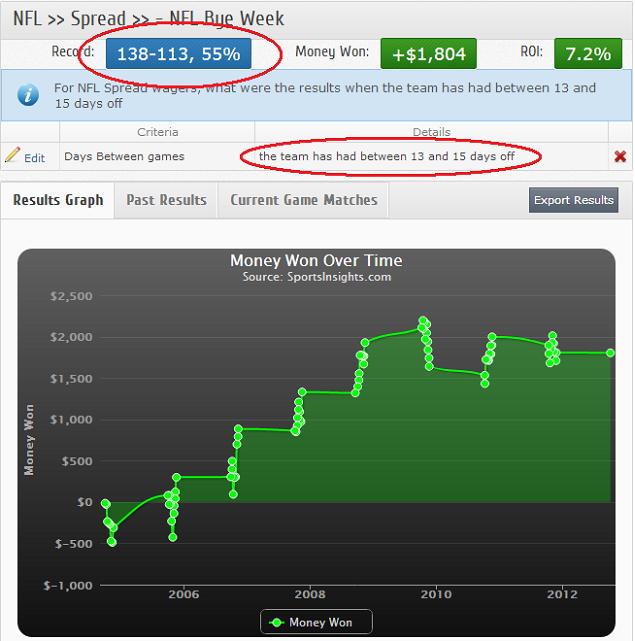 Since the start of the 2004 season, NFL teams coming off byes have won 55% ATS for a profit of +18.04 units.
Filtering this down even further, we added Bet Labs' "Favorite/Dog" Filter in an attempt to zero in on even more value.
The screenshot below shows the updated system results.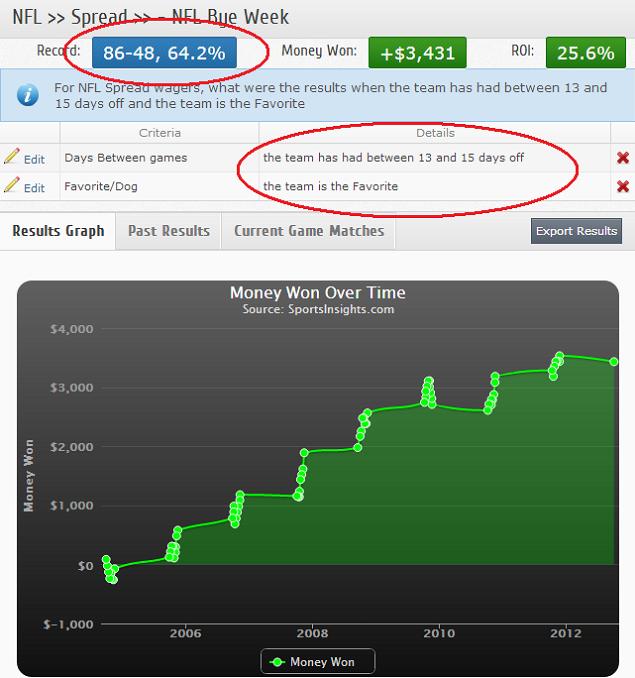 Incredibly, removing all underdogs and betting only favorites coming off a bye improved the ATS win percentage to 64.2% for a profit of +34.31 units and a robust 25.6% return on investment.
Tampa Bay currently fits this system as a 3.5-point favorite vs. Kansas City and is a game to keep an eye on this weekend.
If you're interested in creating your own data-driven betting systems, we invite you to request a free live demo of our Bet Labs software.