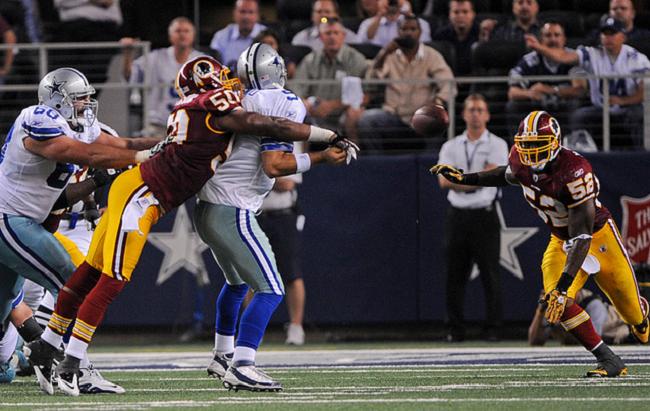 Give Thanks for NFL Favorites this Thanksgiving Holiday
Starting this season, the NFL schedule included Thursday Night Football games every week for the first time in league history. In reaction, we analyzed the history of games played on Thursday night in order to find profitable trends that we could apply going forward.
Our hypothesis was that short weeks of preparation gave home teams an advantage since they did not have the added stress of traveling. Our analysis backed that up, showing, at the time of publication, NFL home teams playing on Thursday night had covered the spread 68.2% of the time, since 2004.
With a full day of overeating, day-drinking (please drink responsibly) and NFL action on tap for Thursday, we used our Bet Labs software to analyze whether games played on Thanksgiving provide potential value for NFL bettors.
Please note that the following research includes only day games (12 pm ET – 5 pm ET kickoffs) played on Thanksgiving. Since 8:20 pm ET Thursday night kickoffs are now weekly events, the Thanksgiving night game (New England Patriots at New York Jets) falls into that analysis.
Based on our earlier research regarding Thursday Night games, our hypothesis was that with an even shorter week (earlier kickoffs mean less time to prepare, even if it's just a few hours), home teams would be more valuable.
In order to test this, we applied multiple Bet Labs filters to isolate only NFL games played on a Thursday in November with a start time between 12 pm ET and 5 pm ET. Surprisingly, the bias we found had nothing to do with home teams vs. away teams, but instead related to favorites vs. underdogs.
Since 2004, NFL favorites playing on Thanksgiving Day have gone 14-2 (87.5%) ATS.
We understand this is a small sample size and shouldn't be blindly followed, but it's reasonable to theorize that since Thanksgiving Day games provide the shortest week of preparation and game planning all season, they force teams to rely more on talent alone, giving the advantage to the better (or favored) team.
Current Thanksgiving lines at Pinnacle include Houston Texans (-3) at Detroit Lions and Washington Redskins at Dallas Cowboys (-3.5).
For anyone interested in creating their own data-driven betting systems, Sports Insights President Dan Fabrizio will be hosting a live webinar on Wednesday, November 28 at 1 pm ET, focusing on how to build NFL betting systems.
If you're interested in attending or would like access to a recording of the webinar, please click on this link to register.