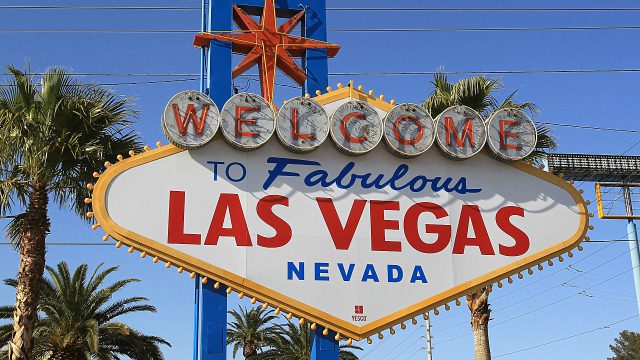 Impact of NHL Expansion in Las Vegas
After decades of attempting to land a professional sports franchise, Las Vegas has finally accomplished their goal. On Wednesday, June 22, the NHL officially approved expansion to Las Vegas starting in the 2017–18 season. All indications suggest the team will be named the Black Knights in honor of owner Bill Foley's alma mater, West Point.
An expansion draft will take place in June 2017 and Las Vegas will also participate in the 2017 NHL entry draft to fill out their roster. The team has already received deposits for over 14,000 season tickets which nearly fills the capacity of the 17,500 seat T-Mobile Arena. Although there's no hockey operations staff in place, there's clearly demand for professional hockey in the sports betting capital of the United States.
In the expansion draft, the Las Vegas franchise must select one player from each team for a total of 30 players with at least 20 of those players under contract for the 2017-18 season. The franchise must also select at least 14 forwards, nine defensemen and three goaltenders. The 30 current franchises will be able to protect seven forwards, three defensemen and one goaltender.
Leading up to this decision, it became increasingly clear the Las Vegas would be awarded an expansion team. On June 9th, the offshore sportsbook Bookmaker.eu listed the odds of Las Vegas having an NHL team for the 2015-16 season at -900. Just hours later, those odds skyrocketed to -2,000.
The vote for Las Vegas expansion was unanimous, with Commissioner Gary Bettman and the other 30 owners following the June 7th recommendation of the nine-member Executive Committee. "The Las Vegas market was intriguing," Bettman articulated. "The worldwide reputation it has was appealing and it's a city that was ready for major league sports.
Bettman has publicly stated his concerns with legalized sports betting, but he's not worried about the integrity of the game. "I'm more focused on the atmosphere in the arena, and that's something we're comfortable with going forward," Bettman said at a news conference on Wednesday. "While we know gambling is part of the industry in Las Vegas, we're not going to make it all that easy for you to pick up a ticket, a gambling ticket, on your way into the arena. We like the atmosphere in our 30 buildings, and we believe that T-Mobile Arena — we can maintain that atmosphere consistent with what the realities are here."
To capitalize on this excitement, the Westgate Superbook posted odds on the 2017-18 Stanley Cup Champion with the Las Vegas expansion franchise listed at +10,000 (100/1) and the field listed at -100,000 (1/1000).
This was a landmark day for the Sin City, but it also raised another question — can the Las Vegas market support an NFL franchise? According to multiple sources, Oakland Raiders owner Marc Davis is interested in relocating his team of Las Vegas. The Raiders currently have a one-year lease in Oakland, but the Las Vegas Review-Journal wrote that the Las Vegas Sands Corp, led by CEO Sheldon Adelson, were planning to build a $1 billion domed stadium near UNLV. The project would be a public-private partnership with tax revenue paying for a large part of the construction.
Many people believe that Las Vegas is once again being used as leverage, especially since the league has been overly concerned with the impact of gambling. Although legalized sports betting offers a level of transparency that doesn't exist with offshore sportsbooks and local bookies, NFL commissioner Roger Goodell still worries about the integrity of the game and protecting the shield. That said, Goodell does seem to be softening his stance.
In an interview with ESPN's Mike & Mike back in April, Goodell stated that his views on sports betting have evolved. "To me, where I cross the line is anything that can impact the integrity of the game," said Goodell. "If people think it is something that can influence the outcome of a game, we are absolutely opposed to that."
Taking a harsh stance against sports betting seems hypocritical given the league's relationship with Daily Fantasy Sports websites like DraftKings and FanDuel. It's also ironic that the league holds games annually in London and Mexico City — both of which allow legalized sports betting.
NBA commissioner Adam Silver has been an outspoken proponent of legalized sports betting, but it remains unclear whether Goodell would support an NFL team in Las Vegas. Although Raiders owner Mark Davis is "very optimistic" about moving his franchise, Goodell called the relocation rumors "very premature" and "pure speculation."
Interestingly, we do have some perspective into how oddsmakers feel about a potential NFL franchise in Vegas. Back in February, the market-setting Bookmaker.eu placed the odds of Las Vegas having an NFL team within the next two years at +190. That converts into an implied probability of 34.48%.
I spoke with Scott Cooley, an Odds Consultant for Bookmaker, who informed me that they will not be offering that prop in the near future. However, even offshore sportsbooks are excited about the addition of an expansion NHL franchise in Las Vegas.
"We couldn't have been happier with the news that the NHL is expanding to Las Vegas," proclaimed Cooley. "It will be great for the city, and great for our industry. We've seen many smaller leagues enter Las Vegas and fail to survive, but this is the first major league to expand to Sin City. As long as everything logistically is done the right way, then this will serve as a stepping stone for other leagues to enter the market. Having a major, professional sports team in a city that is synonymous with gambling will certainly expedite the eventual legalization of sports betting."
According to Jeff Sherman, the Manager for the Westgate Superbook, oddsmakers aren't expecting a significant increase in bets for the new NHL franchise. "We plan on business as usual with regard to 2017-18 NHL season," said Sherman. "[We're] expecting comparable volume on the Vegas team as the traditionally popular teams." Sherman went on to state that the impact on hockey betting will be "negligible", although they have taken a few small wagers on the Las Vegas team to win the Stanley Cup at 100/1.
Based on the early ticket sales it looks like Las Vegas will easily be able to support an NHL franchise, but it will be fascinating to see if this paves the way for an NFL franchise. Bill Foley has already offered his support, saying "I think the NFL would be great here."
With MLB commissioner Rob Manfred stating that Las Vegas would be a "viable alternative" for expansion, it seems like professional sports leagues are finally realizing that their predecessors held outdated views based on a false mythology. Legalized sports betting does not affect the outcome of the games and, in fact, provides much-needed transparency and oversight.
Sports betting is good for business, and legalized sports betting allows leagues to be compensated for their product, rather than having money illegally wagered online and with local bookies. This is taxable revenue that the government is ignoring based on archaic fallacies.
The recent NHL expansion is great news for the city of Las Vegas, and hopefully it opens the channels of communication and allows common misconceptions to be corrected.
Editors Note: "Aces" is now the front-runner to be the nickname of the new Las Vegas franchise.
The Las Vegas Aces? That's the front-runner for the new NHL expansion franchise. (h/t @SIASport) pic.twitter.com/0KMwpQcB74

— David Solar (@TheDavidSolar) June 29, 2016