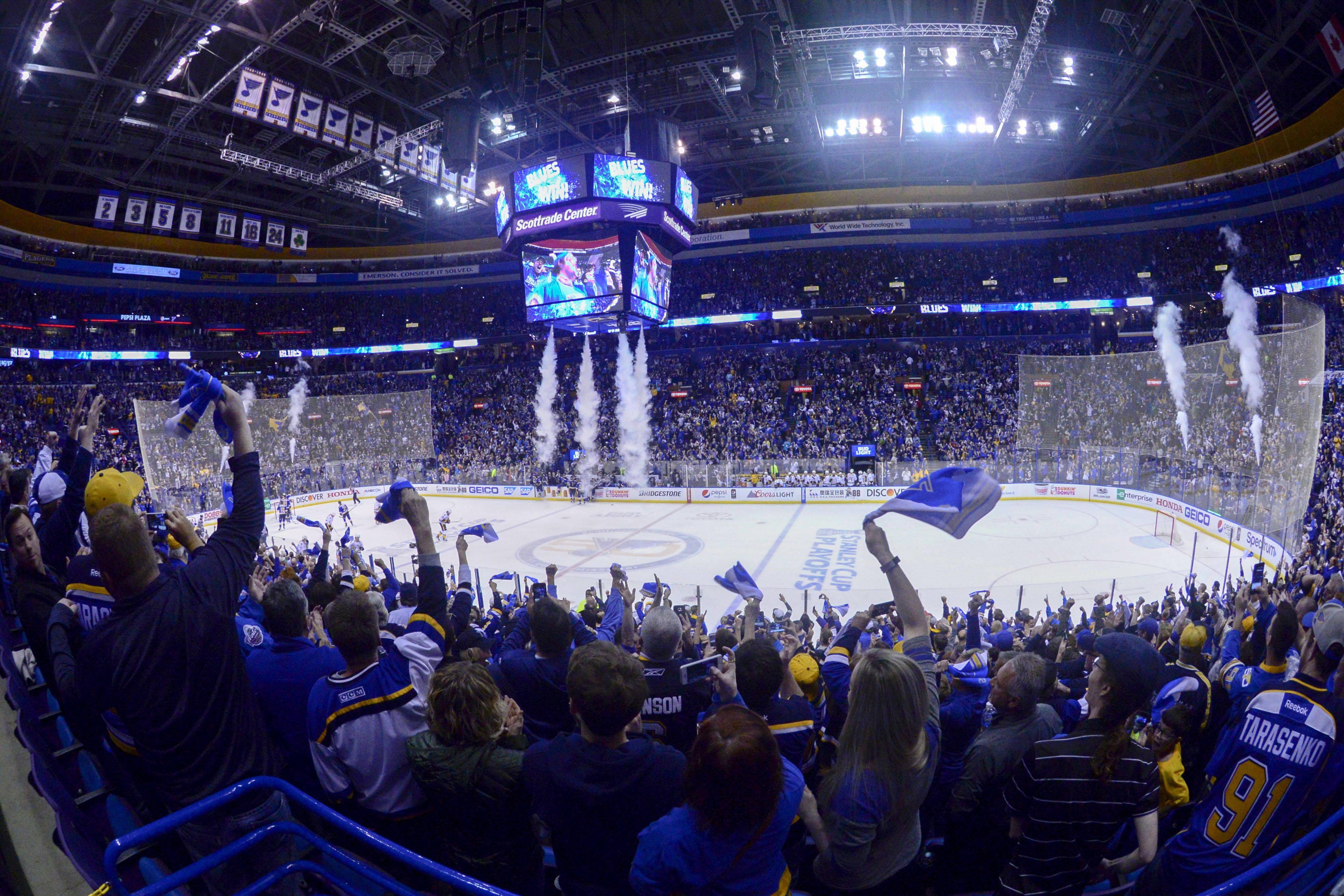 NHL Betting Trends to Know: St. Louis Blues vs. Florida Panthers
A wise man once told me hockey betting is all about trends.
Well, not really. But based on my experience, analyzing recent and historical trends can be an invaluable habit for those interested in wagering on Canada's favorite pastime.
Thanks to Bet Labs and its massive database of historical sports betting information, we have tools at our disposal that can assist us in finding predictive NHL trends.
For tonight's slate, there are a couple things to highlight in a clash between the Panthers and Blues at 8 PM Eastern.
Unders when the Blues are at home
Betting on the Under when the Blues are playing at Scottrade Center has been money of late. Unders have cashed in 11-straight St. Louis home games, with the chance of running that streak to 12 in a row tonight when the Panthers come to town.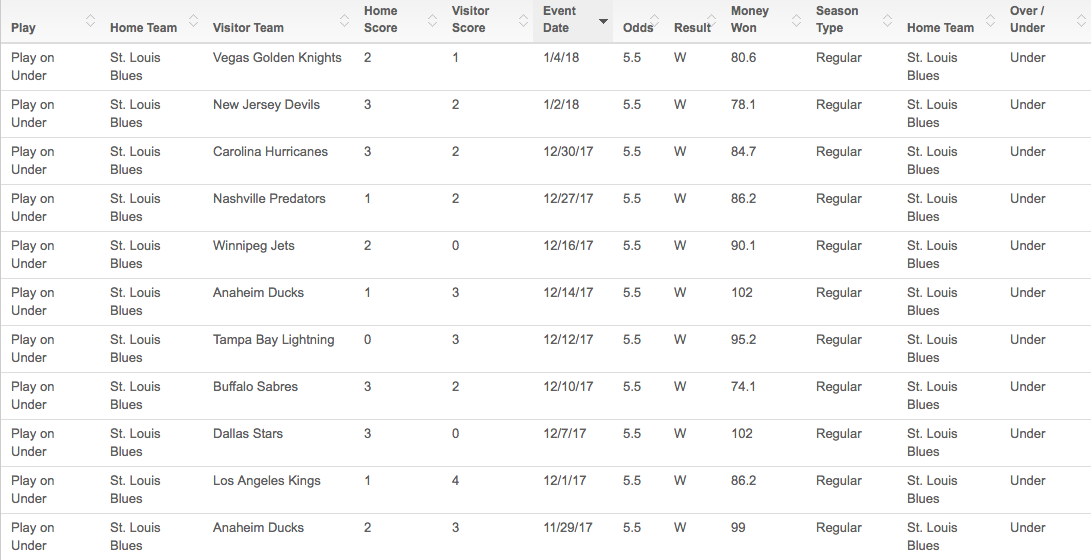 A factor that's likely contributing to this trend is the injury to Jaden Schwartz, who has been sidelined this past month with an ankle injury after blocking a shot in early December. Schwartz, a key-cog for the Blues' top line, was on pace for a career year before going down. Consequently, the St. Louis offense has been relatively stagnant ever since.
A floundering offense paired with top-10 defense in goals allowed has been a recipe for success for Under bettors. Since losing Schwartz, Blues Unders have gone 12-3 overall.
Unders when the Panthers are a well-rested visitor 
This specific trend has been profitable for a few different teams, with the Panthers being one of them. Since 2005, Unders have gone 180-136-32 (+31.4 units) when Florida is the visiting team and has had 2-4 days between games.
Recently this trend has held up pretty well too, with Unders going 9-3 in the past 12 games following the same criteria.
You can find updated odds and market percentages on our free odds page. For more betting information follow us on Twitter @SportsInsights and @Bet_Labs.
Check back soon for more NHL trends.
Photo via Jeff Curry- USA TODAY Sports