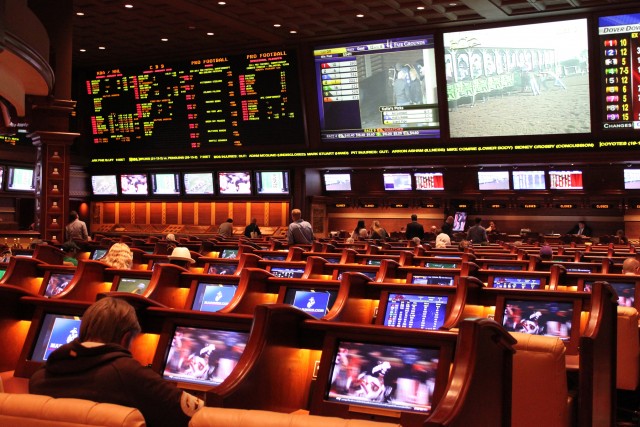 Identifying Sharp Money With Our Free Odds Page
One of the most common questions we receive regards how bettors can identify sharp money in the sports betting marketplace. While tracking steam moves (available to our Sportsbook Insider Pro subscribers) is an excellent sharp money indicator, there are easier ways for casual bettors to determine whether wise guys or betting syndicates are hammering any teams.
For those who are unfamiliar, we receive public betting percentages from seven contributing sportsbooks: Sportsbook.com, BetUs, Carib, GT Bets, 5Dimes, Sports Interaction (SIA) and CRIS (Bookmaker).
While CRIS and 5Dimes are regarded as two of the sharper offshore sportsbooks, SIA and Sportsbook.com are two of the most square/public books. With this variety of both sharp and square books, our public betting trends offer a representative sample of how every game is being bet.
Line movement can happen for a number of reasons including injuries and weather, but line movement that shifts against our public betting percentages is typically an excellent indicator of smart or "wise guy" money. 
There is a common misconception that sportsbooks will make a team a 7-point favorite because they believe that team will most likely win by seven points, which is not the case. Ideally, a sportsbook will attract 50% of their action on each side of a game. This limits their liability and allows the book to sit back and collect the vig (or juice as it's also known).
Now, let's pretend for a second that the Kentucky Wildcats open as a 7-point favorite against the Florida Gators. If Kentucky receives 80% of spread bets, one would assume that oddsmakers would move Kentucky to -7.5 or -8 to encourage action on Florida. However, if the line drops to -6.5 or -6, it means that although more bettors are taking Kentucky, more money has actually been placed on Florida. This is a perfect example of reverse line movement, and typically indicates that large money from wise guys or betting syndicates has been placed on the Gators.
The screenshot below further demonstrates examples of real sharp money in College Basketball using our free odds page:
(Click to enlarge image)

As you can see, we've circled three games involving reverse line movement:
Despite receiving just 19% of spread bets, Marshall has dropped from +10 to +9.5 at Bookmaker.
Despite receiving 35% of spread bets, Richmond has moved from -5 to -7 at Bookmaker
Despite receiving just 19% of spread bets, Missouri has dropped from +2.5 to +2 at Bookmaker
This would indicate that sharp money hammered Marshall +10, Richmond -5 and Missouri +2.5. Bettors would then need to find a sportsbook that is slow to adjust and place their bet. In this example, Sportsbook.com is still offering Marshall +10 and Missouri +3 — a better number than the original +2.5 where reverse line movement was triggered at Bookmaker.
Unfortunately the best available line on Richmond is -6.5, so bettors may want to lay off this game since much of the value has already been sucked out.
Have any questions for the staff at Sports Insights? Make sure to utilize our live chat or call us directly at 877-838-2853.
David Solar is the Content Manager at Sports Insights and can be reached directly at david@sportsinsights.com.