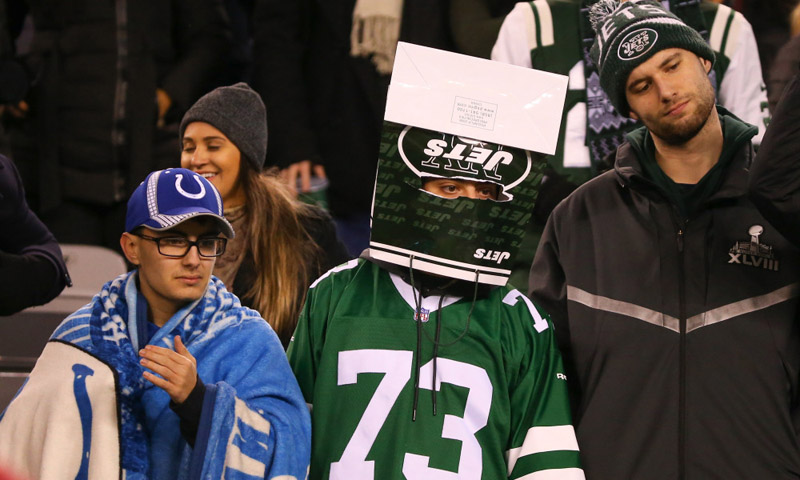 How Rare are Early Season NFL Double-Digit Underdogs?
It's only Week 2 and both the New York Jets (+13 at Oakland Raiders) and the San Francisco 49ers (+14 at Seattle Seahawks) qualify as double-digit underdogs, which is a rare occurrence this early in the season. In fact, the largest Week 2 underdog in our database was Seattle (+13.5) at Pittsburgh back in 2011, meaning one or even both of these games could close are the largest Week 2 underdogs we've ever tracked.
With the help of the sports betting analysis software provided at BetLabsSports.com, we looked back to see just how historically common (or uncommon) double-digit underdogs have been by month and whether or not they've been profitable against the spread.
Month
Games with
≥ 10-pt. dogs
% of total games
ATS record
ATS win %
September
70
9.5%
39-31
55.7%
October
88
10.4%
45-43
51.1%
November
113
13.0%
65-48
57.5%
December
153
16.4%
76-77
49.7%
January
23
21.7%
13-10
56.5%
*Data in tabled based on closing lines from Pinnacle.
In the month of September, less than 10% of all NFL games involve point spreads of 10 or more points. As the season progresses, these lopsided matchups become even more common with double-digit spreads making up 16.4% of all games in December and 21.7% in January in a limited number of overall games.
From a high level, an increase in large NFL underdogs does make sense as injuries pile up, non-playoff teams bench veterans to "see what they have" in younger players and teams locked into the postseason rest key players.
Will the Jets and/or the 49ers close as the biggest Week 2 underdog that we've ever tracked? Check in at our Free NFL Live Odds page for updated odds and betting percentage data.