The Hedge Mailbag: Tackling Big-Money Futures on Falcons, Jags, More
Only eight NFL future bets still have any value; the other 24 have been lit aflame, some in more dramatic fashion than others. A live look at Chiefs bettors: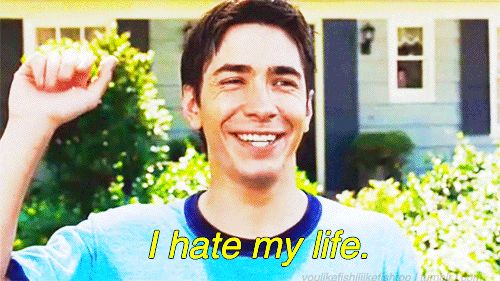 For the lucky ones still alive in the quest for eternal riches, we sent out this tweet earlier this week:
Need advice on whether to hedge an NFL future bet?

Drop us a note with all the details at mailbag@actionnetwork.com

We'll have our first edition of the Hedge Mailbag later this week! pic.twitter.com/oToWUGVEvf

— The Action Network (@ActionNetworkHQ) January 8, 2018

So, spoiler alert: This is the first edition of the Hedge Mailbag! Below, we'll tackle a few different NFL future bets, aiming to answer the age-old question: To hedge, or not to hedge?
We should stress to the folks who were kind enough to send in questions and to others holding similar tickets: There's no perfect answer with any of these scenarios. Our goal is to give you a sense for your options and ultimately tell you what our staff of experts would do if they were holding your ticket.
But here's the thing: We're not holding your ticket, and we might have a different risk tolerance than you. So if you want to let your lottery ticket ride, you absolutely should. And if you want to hedge, there's no shame in locking in a little profit while the numbers work in your favor.
That's enough of a preamble. Let's take a look at six potential hedging scenarios submitted by readers.
---
Have both Falcons and Saints to win SB futures:
Falcons $100 to win $900
Saints $50 to win $1750
Actually bet Falcons ML vs Rams because I was that confident, but hedged Panthers/Saints +6.5 for $200 and it worked in my favor. Confused how to let this thing play out, although I think both are capable of winning this week. Any advice would be greatly appreciated. Thanks. — Chris S.
The setup: The Falcons are 3-point favorites at Philly. The Saints are 4-point underdogs at Minnesota.
For your head: The math says to let your Falcons bet ride, while putting a small bet on the Vikings moneyline to protect your Saints future. Atlanta is favored to advance this weekend, but will be an underdog in the NFC Championship game at either New Orleans or Minnesota. You won't be in a good position to hedge going forward without risk of significant loss.
For your heart: If you want to avoid the worst possible scenario of both teams losing this week, bet $70 on an Eagles/Vikings moneyline parlay, which would cover both of your initial bets and net you about $170 at current odds. The problem? The most likely outcome is that the Falcons and the Vikings win, in which case you'd lose your $70 parlay bet, your $50 Saints bet, and you'd be in no-man's land with your Falcons future next week.
Our advice: Let the Falcons ticket ride this week.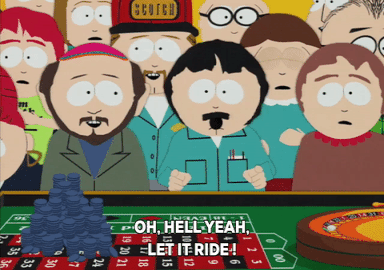 If you are leaning Eagles against Atlanta, a small wager on Philly +3 brings a decent middle opportunity, as well. Bet $100 on the Vikings moneyline to cover your original $50 bet on the Saints.
---
I have a $1,000 bet for Eagles to win the NFC at +350. I am worried that they might lose against Atlanta or the next game. What do you suggest as a hedge? — JJ A.

The setup: The Eagles are 2.5-point underdogs vs. the Falcons.
For your head: The math says to hedge your Eagles future this week with a bet on the Falcons moneyline. Like Atlanta, the Eagles will also be underdogs in the NFC Championship Game to either New Orleans or Minnesota, so the opportunity will be similar to hedge both weeks in respect to the price.
For your heart: By the sound of your email, your heart has given up hope that Nick Foles can lead the Eagles to three consecutive wins. We can't blame you.
Our advice: Bet $1,000 to win $600 on the Falcons moneyline this week.
---
I hold a $100 Vikings SB future ticket at 35-1 (placed on 9/25/17). My thought is ride it out this week versus the Saints, then reconsider. Other ideas? — Brett F.
The setup: The Vikings are 4-point favorites vs. New Orleans.
For your head: You are in a great position, as the Vikings are currently the NFC favorites to make it to the Super Bowl and only the Patriots have better odds. Mathematically, not hedging allows for the greatest return (as it always does) and if you're willing to gamble (which it sounds like you are), then that is the best option.
For your heart: If you are looking to hedge, this could possibly be the toughest game remaining for the Vikings if things break their way.
Our advice: This is where your personal risk tolerance comes into play. If you're comfortable and confident, then let it ride. Otherwise, you have the option of taking the Saints moneyline to lock in some money. You could also bet $100 on the Saints +4, which is what we'd recommend. That way, you'd cash your middle if the Vikings win close at home. But again, no harm in rolling the dice this weekend with the Vikes favored.
---
Saints 60-1, Jags 24-1, only $100 per future. Thoughts? — Jonathan L.
The setup: The Saints are 4-point underdogs at Minnesota. The Jaguars are 7.5-point underdogs at Pittsburgh.
For your head: This is too good of a hedging opportunity to pass up with the Saints, given your 60-1 odds and the fact that they'd be favored against both the Eagles and Falcons next week.
For your heart: If you're looking at these tickets as a lottery ticket, rather than a means of locking in some profit, you could absolutely let both tickets ride this week and have a fantastic hedge opportunity with the Saints in the NFC Championship Game.
Our advice: Bet $700 straight-up on the Vikings moneyline to win $350 and $250 on a ML parlay with Minnesota and Pittsburgh. If both bets hit, you win about $600 (net $400 after accounting for your lost futures). If the Saints win and Jags lose, you're out $1,050 in the short term but still have the New Orleans future to leverage. If the Vikings and Jaguars win, you lose your mega lottery ticket, but your net $100 winnings from the two hedge bets above pays for one of the future tickets, with the Jags still pending.
---
Do I need a hedge with $200 on NE to win SB at +550, and $100 on NO to win SB at +1000? I'm worried about the Vikings. Should I be worried about JAX, PHI or ATL? — Jeremy F.

The setup: The Patriots are 13-point favorites vs. Tennessee. The Saints are 4-point underdogs at Minnesota.
For your head: The +550 price on the Patriots is nearly the best odds for New England all year (+600 in January). According to BetLabs simulations, Brady and Belichick have a 29.5% chance of repeating and an 82.1% chance of beating the Titans. New Orleans is a road underdog against the best team in the NFC. There is a 58.2% chance that the Saints playoff runs ends this weekend. A small bet on the Vikings moneyline would alleviate any concerns you have with Minnesota.
For your heart: What do the Jags, Eagles, and Falcons have in common? They don't employ TB12 and Drew Brees, arguably the two best quarterbacks remaining in the playoffs. Quarterbacks win championship and you've got a pair of future Hall of Famers at excellent prices.
Our advice: Let the Patriots bet ride, they'll be favored in every game, so if you feel like hedging later there will be opportunities.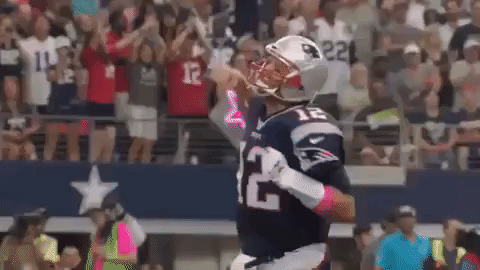 Minnesota will be New Orleans' toughest game until the Super Bowl. A moneyline bet on the Vikings to recoup your initial bet is justified.
---
I have $200 on Falcons to win SB at 35-1 $7000. Since they are faves this week, should I just bet to win my $200 back and reevaluate next week? Looking for best options to maximize my wager. — James M.

The setup: The Falcons are 2.5-point favorites at Philly.
For your head: $7,000 … how many bitcoins is that? After upsetting the Rams on the road as 6.5-point underdogs, the Falcons are one step closer to you cashing that ticket. However, Atlanta only has 6.6% chance of winning the Super Bowl, according to BetLabs' simulations, giving your ticket a current value of $462. The Falcons are basically a coin flip to beat the Eagles on Saturday (50.4%). Philly being an underdog makes your hedge a little less costly.
For your heart: Matt Ryan vs. Nick Foles, when was the last time Matty Ice ever let you down? Ignoring the 28-3 collapse in last year's Super Bowl, you have to feel good about being favored on the road against the No. 1 seed in the conference. Let it ride!
Our advice: You got the Falcons at +3500, Atlanta is currently +800 with three games to go. You've got the best of the number already, so the simplest play is to bet $150 on the Philly moneyline to cover your initial investment and then reevaluate next week.
Photo via Eric Hartline-USA TODAY Sports