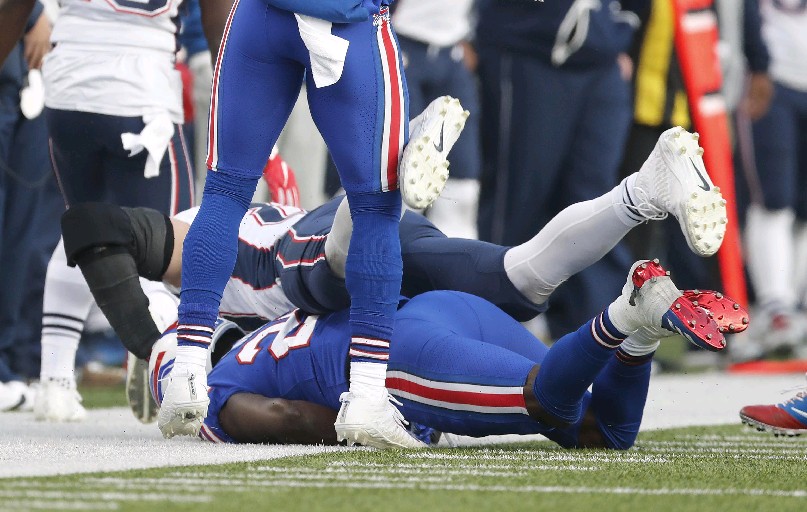 Gambling, DFS Fallout from Rob Gronkowski's Suspension
The NFL suspended Patriots tight end Rob Gronkowski one game following his WWE-style late hit on Tre'Davious White in Sunday's game against the Bills. (Seriously, Gronk: More football, less RAW.)
While Gronk is considered the best tight end in the league and a key weapon for New England's offense, previous research indicates that Gronkowski is worth one-half point to the spread and potentially a full point after accounting for public perception.
Here's a quick rundown how the betting market reacted to the news and the DFS impact of Gronk's absence.
Betting market
Looking ahead to Monday's game at Miami, New England opened as 12-point favorites and have ticked down to -11 following the Gronk suspension news. With 75% of spread tickets already backing the Pats and more public money coming throughout the week, it's unlikely that there will be any further adjustment based on Gronk alone.
DFS impact 
Gronk has been a touchdown machine, leading the league with 75 touchdowns receiving. That's three times as many as any other Patriot (Edelman, 23 TDs) since 2010. Of all the receivers quarterback Tom Brady has targeted in the post-Deflategate suspension era, Gronk has gifted Brady with the highest adjusted yards per attempt at 13.1. In Brady's 23 regular season games without Gronk since 2010, the QB has averaged 22.1 fantasy points. That jumps to 25.8 in Brady's 96 games with Gronk. So while it's almost certainly not a good thing for Brady to be without Gronk, he's still capable of having the week's best performance, especially against a Dolphins pass defense that ranked 31st in DVOA entering Week 13.