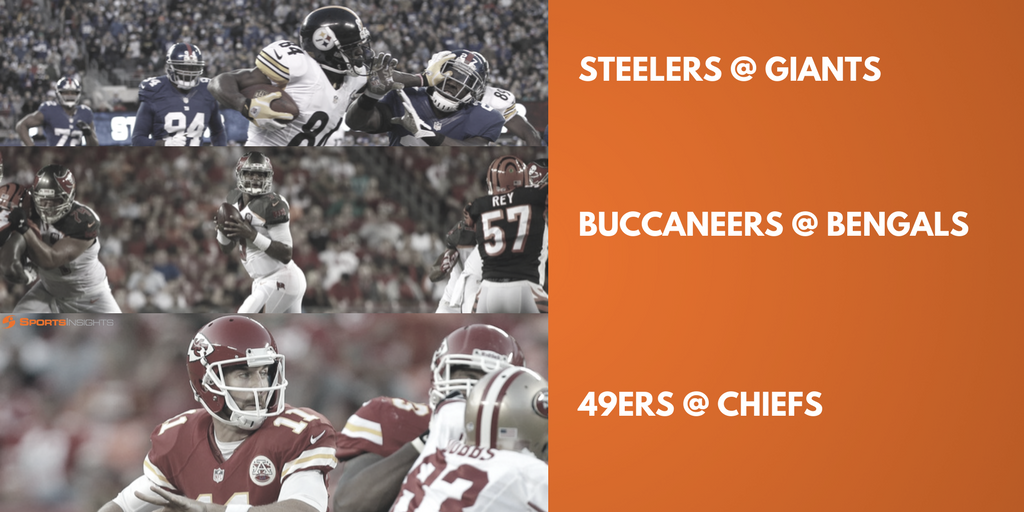 Friday Night NFL Preseason Breakdown: Week 1
This will be updated throughout the day, so check back often.
– Marvin Lewis is expected to be on the sideline for tonight's preseason opener against the Bucs.
Bengals HC Marvin Lewis returned to work Tuesday night and is ready to coach Cincinnati in its preseason opener vs Bucs on Friday.

— Adam Schefter (@AdamSchefter) August 9, 2017

Since 2004, Lewis is 27-25 (51.9%) ATS in preseason games.
– In the day's most heavily bet NFL game, 58% of spread bettors are on the Giants (currently -4.5). With Roethlisberger expected to sit and Landry Jones out with an abdominal injury, Josh Dobbs will start at quarterback for Pittsburgh.
Key players expected to sit:
Steelers: Ben Roethlisberger, Antonio Brown
Giants: Eli Manning, Odell Beckham Jr.
Key players expected to start:
Chiefs: Alex Smith
49ers: Brian Hoyer
To follow all of tonight's odds, check our free NFL odds page.