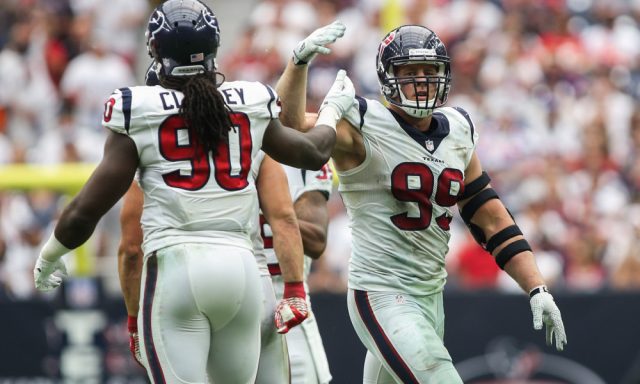 Fresh Defenses Make First Half Unders a Strong Bet in September
Other than the fame, fortune, etc., football players can have a pretty tough life. Every week for the next four or five months, muscle-bound freaks will be trying to kill each other for an hour every Sunday for our viewing pleasure. However, for the next few weeks, these players won't be quite as bloodied and battered as they will be at the end of the year.
The question is: who does this benefit? Offensive players or defensive players?
Using our first-half NFL data from Bet Labs, we can see that it's the DEFENSE that prevails early on.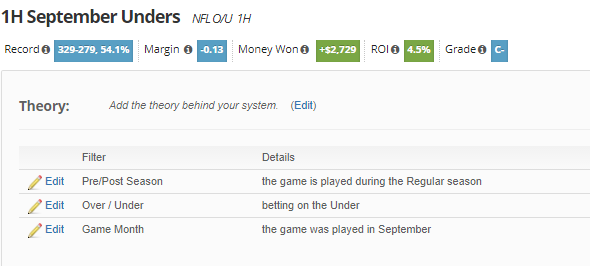 If you had exclusively taken the under in every September game since 2005, you would have won over 54% of the time, picking up a solid 27.3 units in the process. Alright, obviously nobody has taken the first half under in every game for the past decade+, but that doesn't mean you can't start now.
This isn't really shocking if you think about it. Early in the year and early in games, the big 300+ pound defensive linemen are going to be much more quick and agile than they would be later in the year and later in games. Even the small guys get affected over the course of the season, but not to the extent of the behemoths.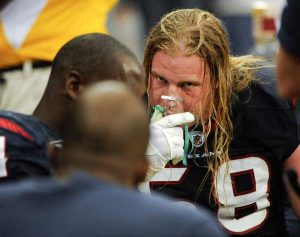 By looking at the month-by-month results, it's rather apparent that 1H unders get worse and worse as the season progresses and are ultimately almost fade-worthy at the end of the year.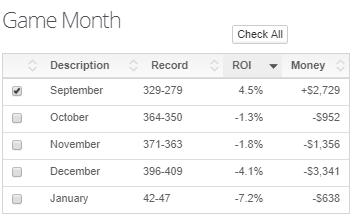 Given the linear trend, it's tough to look past these results. There may be other elements that factor in as well — hot temperatures, public perception, offensive groups taking time to gel — but I would say that the most important would have to be rested defenses.
Now, even after reading this article, I doubt anyone would be convinced enough to bet 16 first-half unders a week. There are ways to lower your sample size and increase profits, though.
One of the easiest ways to do this is by eliminating unders on low totals. By getting rid of games that closed with a first-half total of 16 to 20.5, we significantly lower our sample size, boost our profits, and more than double our return on investment.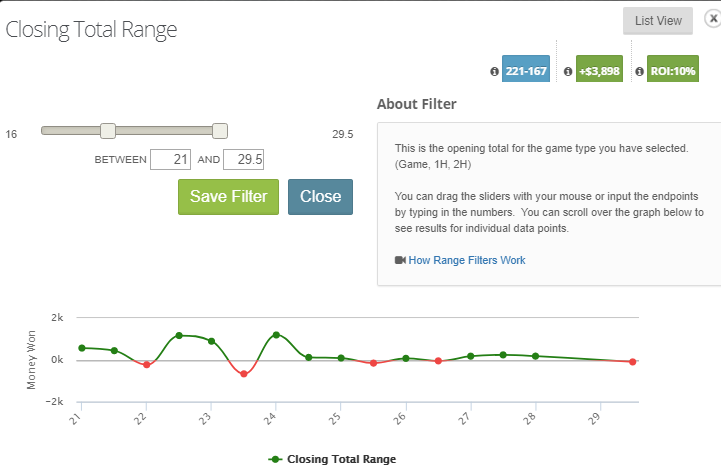 Another factor you could apply is games played in domes. Oftentimes, bettors overreact and automatically assume that games played in domes will go over the total. This leads to books shading lines and creating value on the under. For this specific sample, first-half unders have gone 79-56 in closed domes (+18.6 units, 13.8% ROI). However, it works even better when applied to high totals. Below is a table that shows how our ROI increased by applying each step.
| Criteria | Record | Units | ROI |
| --- | --- | --- | --- |
| September Unders | 329-279 | +27.29 | +4.5% |
| PLUS Totals of 21 or higher | 221-167 | +38.98 | +10.0% |
| PLUS Game played in dome | 66-37 | +25.32 | +24.6% |
Follow us on Twitter @SportsInsights for more profitable strategies as we dive into the NFL season.