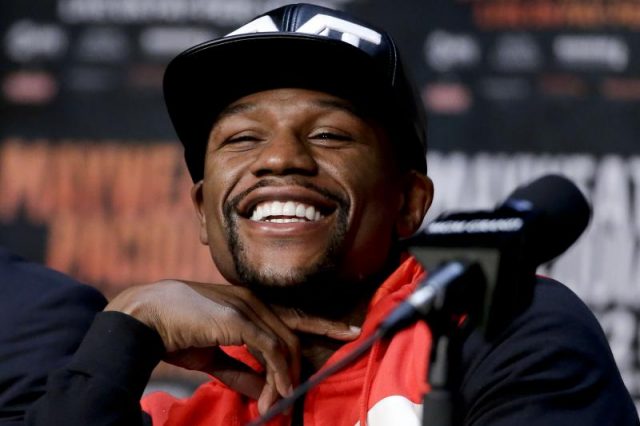 Floyd Mayweather Buyback Alert
Buyback has struck the market! As we near the biggest fight of the century, Floyd Mayweather's line is beginning to rise. Ever since opening, a glut of Conor McGregor bets has caused lines to plummet. After opening as high as a 10/1 dog at some books, McGregor's line had gone all the way down to between +300 and +400 a couple of days ago. Mayweather dropped to a new low of -400 at Bovada and -500 at some Vegas books. It has become evident that sharp bettors felt that the time to strike has come.
Bookmaker
Bovada
BetOnline
Westgate
Caesar's Palace
Floyd Mayweather
8/22: -450
8/24: -550
8/22: -400
8/24: -450
8/22: -465
8/24: -500
8/22: -500
8/24: -600
8/22: -500
8/24: -600
Conor McGregor
8/22: +335
8/24: +400
8/22: +300
8/24: +325
8/22: +365
8/24: +385
8/22: +375
8/24: +425
8/22: +400
8/24: +450
Over the past two days, Mayweather's line has moved substantially. At square books like Bovada and BetOnline, the move was around 50 cents. They have lower limits that would fend off huge bets on Mayweather from sharp bettors. However, at Bookmaker, a sharp offshore book, and the two Vegas books, Mayweather's line moved much more. They take much larger bets that would result in line moves like these. We expected buyback to hit at some point before the fight, but were not sure when it would occur.
The big question now is whether Floyd's line continues to rise or if another wave of public bets on McGregor drops the line again. I expect that plenty of casual bettors who are planning on hoisting a few brews and watching the fight with some friends have yet to place their bets. In other words, I imagine a big chunk of McGregor bets to take place at square books like Bovada. What the line closes at, however, is too tough to tell.
Follow us on Twitter @SportsInsights so you don't miss any news on the big fight.