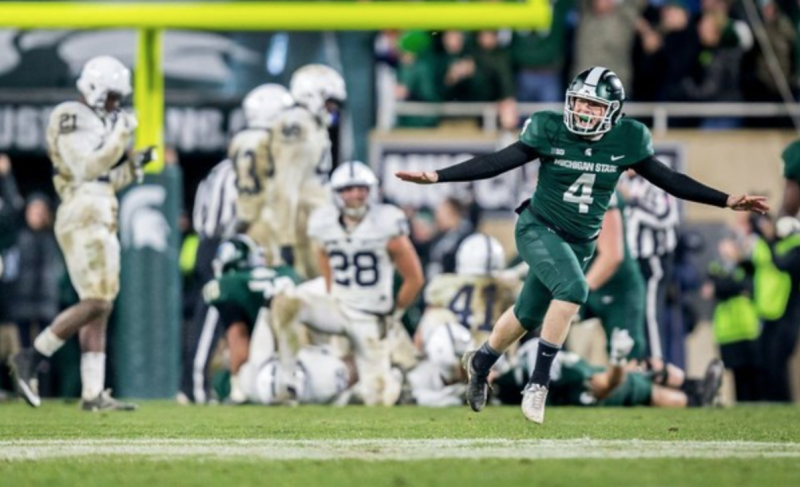 Five Teams I Absolutely Won't Be Betting This Bowl Season
It's that time of the year when we get to watch a football game named after salmonella, and I, for one, could not be more excited. Actually, I could be.
You see, I'm an emotional person. It's why I can't be trusted to bet my alma mater Arizona with a clear head. And it's why I won't be caught dead wagering on teams that have scorned me in the past.
I call it my "Dead To Me" list. Remember that scene in "Billy Madison," when Steve Buscemi's character crosses Billy's name off his "People to Kill" list and then puts on lipstick? Well, my process is like that, only the exact opposite. I wipe OFF my lipstick in a rage and then ADD a team.
Unfortunately, I've gone through a lot of lipstick this college football season.
The rules going forward are simple: I can't have any action on bowls where at least one of the teams participating is Dead To Me.
Got it? Presenting my Bowl Season Burn Book …
Camping World Bowl: Virginia Tech vs. Oklahoma State (-4.5)
Oklahoma State … DEAD TO ME.
I was high on the Cowboys, taking them -9.5 against TCU. They lost by 13. A week later, thinking they were for sure going to rebound and kill Texas Tech, I took them giving 10.5. They barely won on a last-minute TD, screwing me again. The dagger came on Nov. 18, when I again, like an idiot, took OSU at home against Kansas State. But this time I got cute, teasing the line from -19.5 to -13.5. Teased spread, regular spread, moneyline … it wouldn't have mattered. Okie State lost outright to by 5. Good riddance, Pokes: You are Dead to Me. (Which means they'll clobber VT. Lay the 4.5. Bet your house. Don't actually bet your house, please.)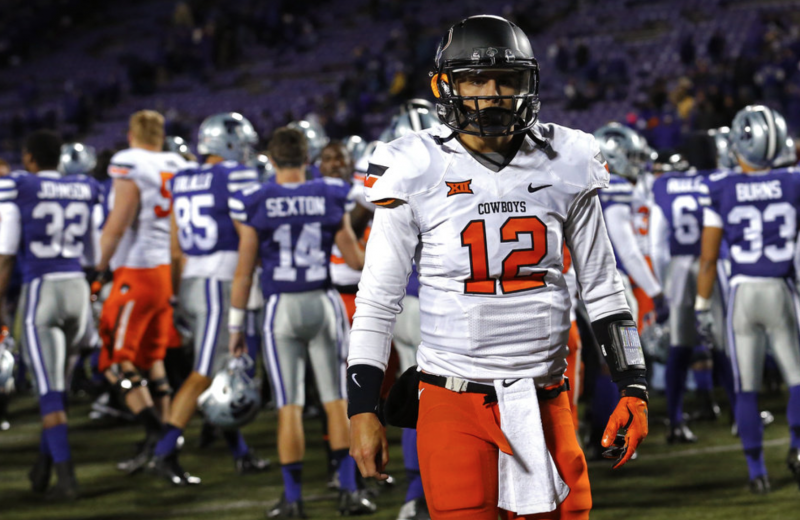 Sun Bowl: NC State (-6.5) vs. Arizona State
Both of these teams … DEAD TO ME.
Let's start with the Wolfpack, my Week 1 Survivor Pool pick against South Carolina. NC State came into the season with big hype, and I felt prettay, prettay good about this one. Of course, they lost by a TD as 7.5-point faves. NEXT! As for Arizona State, they're always dead to me (Bear Down), but, in late October when they were playing a beat-up USC squad at home and getting +5.5, I let my guard down and put a little taste on the Sun Devils. My justification? I was still rooting for them to lose … just by fewer than six. The game turned out to be the absolute epitome of #Pac12AfterDark. It was also a total bloodbath. USC murdered the Sun Devils 48-17. They remain Dead To Me, and I'm ashamed I ever gave them the chance.
Holiday Bowl: Michigan State vs. Washington State (-3)
Michigan State … SO VERY DEAD TO ME.
Sparty really earned its spot on the list this year. First, they went into Ann Arbor as huge dogs to in-state rival Michigan (line closed at MSU +13). I was the proud owner of some Michigan futures this year, so I was high on Harbaugh & Co. from the jump. To say I pounced on the Wolverines -9.5 vs. MSU would be an understatement. Easy money, right? Wrong. Michigan State not only beat Michigan, they held the Wolverines to 10 total points.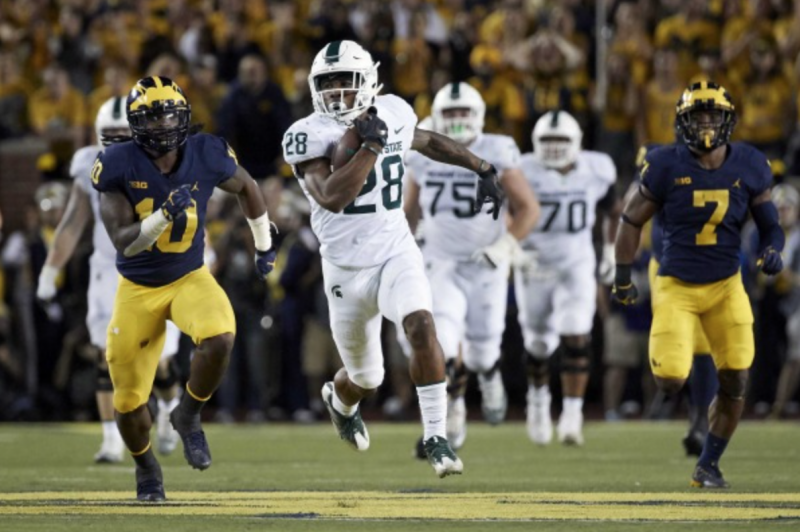 A couple weeks later, after they'd gone on to beat Minnesota and Indiana, Sparty was only favored by 1.5 against perennial B1G powerhouse Northwestern. I fell right into that trap and took MSU again. Two missed field goals and three overtimes later, the Wildcats beat State by 8.
OK … at this point, at least I had everything figured out. MSU was bad (and so was Michigan). So, the next week when Sparty was playing heavily favored Penn State and I had my LAST entry left in my survivor pool, the Nittany Lions seemed like a no-brainer. They didn't even have to cover. They just had to win as 9.5-point faves. I partially blame mother nature for this because PSU was winning by a TD before some crazy lightning delayed the game for hours.
I can't add Mother Nature to my list. But I do have a major bone to pick with two players. Let's start with Penn State RB Saquon Barkley. A Heisman contender at the time, Barkley managed 0 rushing yards in the first half. ZERO! He finished with just 63 rushing yards, struggled the rest of the season, and wasn't even invited to the Heisman ceremony. The second Dead To Me player? Michigan State kicker Matt Coghlin, who kicked the game-winning field goal as time expired … a week after missing two kicks against Northwestern.
Sparty … DEAD TO ME x3.
But don't think I'm letting the Nittany Lions off the hook …
Fiesta Bowl: Washington vs. Penn State (-2)
Penn State … DEAD TO ME.
I'll let my tweet at the time speak for itself.

I hope Penn State gets 100 paper cuts and then has to bathe in a lake of lemon juice. I hate you. You are dead to me.

— Lauren Joffe (@thespinzone) November 4, 2017
There are plenty of other teams that made a strong push for inclusion. But if I added every team that lost me a wager, I'd have to give up betting altogether. And the odds of that happening are about +10,000.