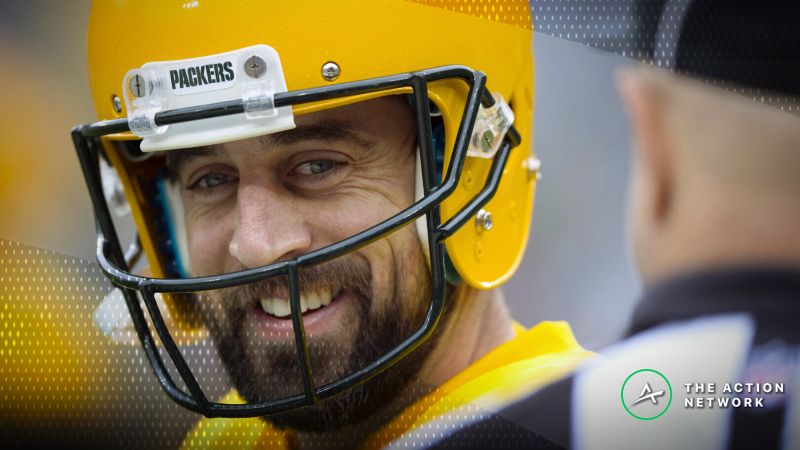 Falcons-Packers Odds: Sharps Steaming Green Bay Following McCarthy Firing
McCarthyism
[muh–kahr-thee-iz-uhm]
noun
1. The act of coaching one of the greatest quarterbacks of all-time, winning one Super Bowl in 12+ seasons, reaching zero others and, on a positive note, covering the spread at a surprisingly high clip.
2. Something about Communists.
Mike McCarthy is out, Joe Philbin is in and bettors are already looking to take advantage of the first game of Aaron Rodgers' career with a new head coach.
With the 4-8 Falcons heading to town, Philbin's first test won't be an incredibly difficult one.
Before the season, most fans would have expected both of these teams to hold down playoff spots or at least be firmly in the hunt at this point of the season, but that's hardly the case.
Lines for this Week 14 Disappointment Bowl hit the market just a couple of hours after McCarthy's canning, with the Packers between 4- and 4.5-point favorites.
Both teams lost at home Sunday, but that line is far off from the Green Bay -7.5 that Westgate posted last week in Week 14 lookahead lines.
Sharp bettors did not seem to care about the coaching change.
Though the Packers are commanding just 45% of the early spread tickets, they are getting 55% of the money. There was also a reverse line move triggered on Green Bay by Sports Insights' Bet Signals, which is a good indicator of professional action.
Green Bay has since moved to -6 across the market, but it'll take another wave of sharp money to bump that closer to the key number of seven.
The Packers were a great bet during McCarthy's tenure, but I imagine most folks would attribute that to Rodgers instead.
Per Bet Labs, McCarthy went 112-86-6 (56.6%) against the spread (ATS) during the regular season.
With Rodgers under center, McCarthy went 86-64-4 (57.3%) ATS, but just 4-7-1 this year. There was never a full season in which the two finished worse than 8-8 ATS.
This article was originally posted on ActionNetwork.com by Mark Gallant. Sports Insights is part of The Action Network.