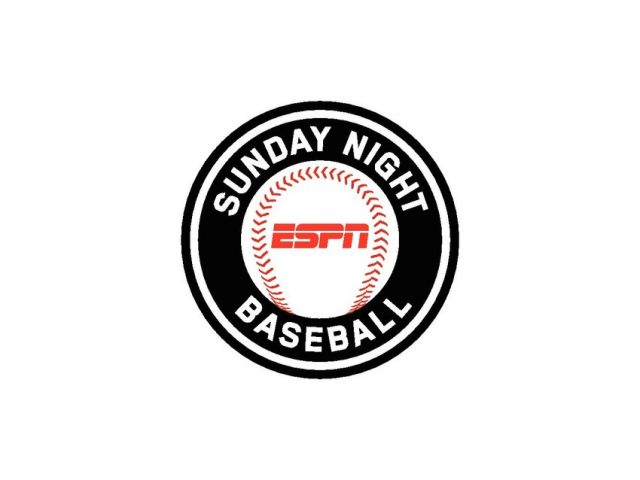 Fade the Public in Sunday Night Baseball Games
Always fade the public. It's Sports Insights' contrarian, yet highly profitable betting strategy. Whenever the public zigs, we zag.
Past research has proven that fading the public is an effective strategy and our annual MLB Betting Against the Public Report details the ideal threshold. Although we wouldn't recommend blinding betting the public, this basic strategy works for two reasons. For starters, sportsbooks understand the predictable tendencies of public bettors (pounding favorites and overs) and shade their opening lines to exploit these biases. Secondly, the influx of public money causes sportsbooks to adjust their numbers (assuming sharp bettors aren't involved). That's particularly true in heavily bet games where public money has a greater impact on line movement.
Standalone games like Sunday Night Baseball consistently garner the greatest betting volume as casual bettors desperately seek action. Many bettors will place a wager on any game they intend on watching, and this influx of public money creates a unique opportunity for contrarian bettors. "Sunday Night Baseball is generally our highest volume game every week," according to Scott Cooley, a spokesman from Bookmaker.eu. "Probably a good 40 percent increase over the average game."
Since 2005, there have only been seven Sunday Night Baseball games with fewer bets than the daily average. As you can see from the table below, this increased volume from square bettors has created excellent contrarian value.
| Public Betting | Record | Units Won | ROI |
| --- | --- | --- | --- |
| <50% of ML tickets | 140-157 | +7.43 | +2.5% |
| <40% of ML tickets | 76-82 | +14.73 | +9.3% |
| <30% of ML tickets | 28-32 | +8.67 | +14.5% |
| <25% of ML tickets | 14-12 | +8.96 | +34.5% |
| <20% of ML tickets | 6-3 | +6.67 | +74.1% |
Although we're admittedly dealing with a fairly small sample size, it's interesting to note that the return on investment (ROI) continually improves as we examine games with increasingly one-sided public betting. It's also worth noting that these results improve even further when we look for sharp money indicators like reverse line movement.
The table below displays the results from betting against the public on Sunday Night Baseball when there's at least a one-cent reverse line move.
| Public Betting | Record | Units Won | ROI |
| --- | --- | --- | --- |
| <50% of ML tickets | 64-64 | +7.73 | +6.0% |
| <40% of ML tickets | 37-27 | +18.48 | +28.9 |
| <30% of ML tickets | 13-7 | +11.24 | +56.2% |
| <25% of ML tickets | 6-2 | +6.74 | +84.3% |
| <20% of ML tickets | 1-0 | +1.81 | +181.0% |
Focusing on games where sharp bettors are also fading the public causes our return on investment to increase at every data point, but it also causes a major reduction to the overall sample size. That said, it's clear bettors should be following the sharp action and betting against the public in the days most heavily bet games. It's a tried and true approach across all six major US sports leagues.
Sportsbook Insider subscribers have access to real-time odds, public betting trends, money percentages, breaking injury alerts, lineup notifications, and much more. Sign up for a 4-day Pro trial and you will also receive steam moves, reverse line movement alerts, contrarian plays, and our in-house Best Bet picks.
Have any questions for the staff at Sports Insights? Utilize our live chat to speak with a customer service representative or e-mail us at help@sportsinsights.com.