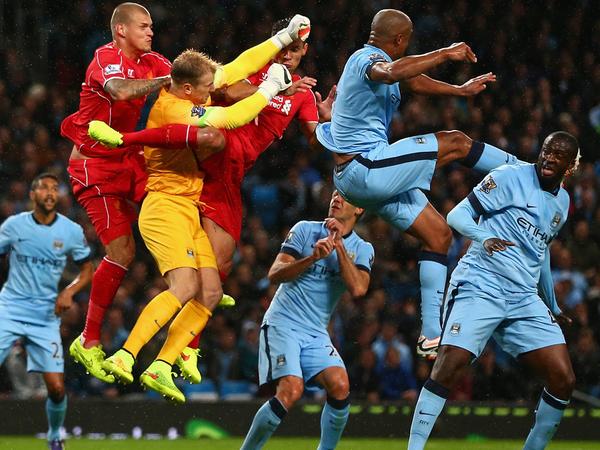 EPL Week 2 Betting Roundup and Look Ahead
Week 2 of the Barclay's Premier League did not see any major upsets like Swansea's Week 1 win at Manchester United, but was a solid weekend full of draws. Three of the five most popular bets were not able to win as all resulted in draws.
Week 2 Most popular bets at CRIS and Results:
Manchester United -135 (94%)  |   Drew 1-1 at Sunderland
Chelsea -485 (83%)  |   Won 2-0 vs. Leicester City
Southampton -120 (77%)  |   Drew 0-0 vs. WBA
Swansea -165 (69%)  |   Won 1-0 vs. Burnley
Arsenal +165 (66%)  |   Drew 2-2 at Everton
In terms of the Over/Under, the two most lopsided bets on the Under actually hit this week (contrary to last week), with Newcastle/Aston Villa ending 0-0 and Leicester City/Chelsea landing on 2 goals.
Week 2 Biggest Payouts:
Sunderland/Manchester United Draw +285
Southampton/WBA Draw +255
Arsenal/Everton Draw +240
Aston Villa/Newastle Draw +235
Hull City/Stoke City Draw +225
It was a profitable week for those betting the Draw, as 5 of the 10 games ended in a tie. With each hitting at an average line of +248, betting 1 unit on every draw would have resulted in a +7.40 unit profit.
What to look for in Week 3: 
Here are the top games to look for this weekend and the early betting lines via SIA (Home teams are always listed first):
Everton +226   |   Chelsea +130  |   Draw +230
Tottenham +172   |   Liverpool +156  |   Draw +245
Burnley +495   |   Manchester United -169   |   Draw +303
You may be looking at these three games and wonder why lowly Burnley would be in there but it's a pivotal, despite early, game for Manchester United. They desperately need all 3 points in this one after earning only a draw in two games, and have already been on the wrong end of the 2 biggest payouts this season. Since opening, nearly 2/3 of bettors have still found confidence in United as they've moved from -169 to -199.
It makes a little more sense that bettors have faith in Tottenham this week, coming off a 4-0 demolishing of QPR, and are down on Liverpool, who lost 3-1 at Manchester City. Spurs have moved from an opening of +172 to a current line of +166 and may be facing a Liverpool squad depleted with injuries on defense. However, betting has remained relatively split with 42% on Liverpool and 33% on Tottenham.
In what will be their first real test of the season, Chelsea face a tough Everton team who lost leads in both of their opening matches. Roberto Martinez's side may feel unlucky to not have beaten Leicester City and Arsenal, but will have to fight through the frustration if they want to take anything from this game. So far, Chelsea have already moved from +130 to +103 to win and are receiving over 68% of ML bets, a dangerous combination for a slight road favorite.
Week 3 Most Popular bets at CRIS:
Arsenal -118 (71%)
Chelsea +110 (68%)
Manchester United -167 (67%)
As a reminder, all Premium and Pro members have access to the Premier League and other leagues around the world, and we provide opening odds, current odds, and betting percentages around the market. We also encourage any feedback and ideas that bettors would like to see in this weekly EPL rundown so feel free to leave any comments below.
[adrotate group="4″]