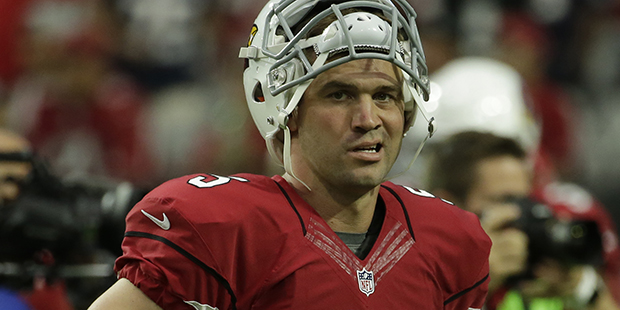 Color Rush Thursday Featuring Drew Stanton
Tonight, we have Russell Wilson, one of the league's best quarterbacks, against Drew Stanton, a man with a career passer rating of 65.9.
You may have guessed this, but Seattle…not Stanton…is getting the majority of spread bets. What a shocking turn of events.

Though the large majority of bets and dollars are on the Seahawks, there has been some movement towards the Cardinals throughout the week. After originally opening at 6.5 at Bookmaker, the line had fallen to 5.5 by Tuesday. This morning, it was briefly available at 6.5, but has since moved back to six.
Based on the line movement, there appears to be some sharp backing on the Cardinals, but not enough to keep them at +5.5 or below. Even for a sharp bettor, it takes a lot of guts to bet on Drew Stanton. However, Stanton has surprisingly gone 11-4-1 ATS in his career when starting. In fact, not only has he covered in four straight starts, he's won all four straight up. Crazy.
The total has steadily fallen over the week. Seattle's offense has been all over the place this season—at times dominant, at other times anemic. Their defense has also had some uncharacteristic performances and will need to make do without Earl Thomas tonight. As if Stanton will be busting any deep balls loose…

With the majority of money on the under, the total has fallen from 43 to 40 at Bookmaker.
Check the latest lines on our free odds page and follow @SportsInsights and @ActionNetworkHQ for news, analysis, and perhaps even a joke or two throughout the game.