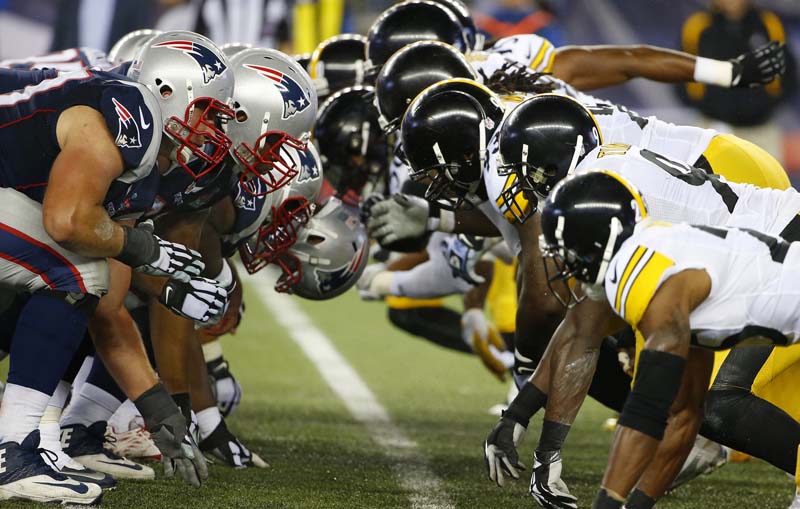 The Daily Steam: Pats-Steelers, Rodgers' Status, Jimmy G, More
Tuesday's edition of The Daily Steam highlights Sunday's Patriots-Steelers game, Jimmy Garoppolo's effect on the betting market and NBA ref assignments all bettors need to know.
Cutler beat The GOAT
Smokin' Jay and the Dolphins somehow beat the Patriots, inspiring us to look at the effect that result had on this week's Patriots-Steelers line.
Will Rodgers return?
After opening #Panthers -2, the line is now -5.5 against the #Packers. Looks like the betting market isn't expecting Aaron Rodgers to return this week after all. pic.twitter.com/980VTjY3gr

— Sports Insights (@SportsInsights) December 12, 2017
The Jimmy G. effect
It took 15 weeks, but the San Francisco 49ers have opened as favorites for the first time this season.
Super team?
Oklahoma City is off to a slow, yet predictable, start, but should bettors expect a second-half rebound or more of the same?
More 'under' refs
Tonight's NBA slate is loaded with crews that trend towards lower than expected scoring. Below is an example of one crew that bettors need to know:

Want the full rundown of tonight's NBA assignments? Sign up for a Sportsbook Insider Advantage subscription (only $39/month!) now!
Public love
According to our betting trends data, here are the most popular public sides of the day:
| Sport | Team | Betting % | Opponent | Line |
| --- | --- | --- | --- | --- |
| NHL | Blackhawks | 90% | vs. Panthers | -205 |
| NCAAB | Rutgers | 87% | vs. Fordham | -11 |
| NBA | Spurs | 78% | at Mavericks | -5.5 |
| NCAAB | Murray State | 78% | at St. Louis | -3 |
| NCAAB | South Dakota State | 76% | vs. North Dakota | -11 |
You guys give up or are you thirsty for more? Track real-time odds and betting data on our Free Live Odds pages.