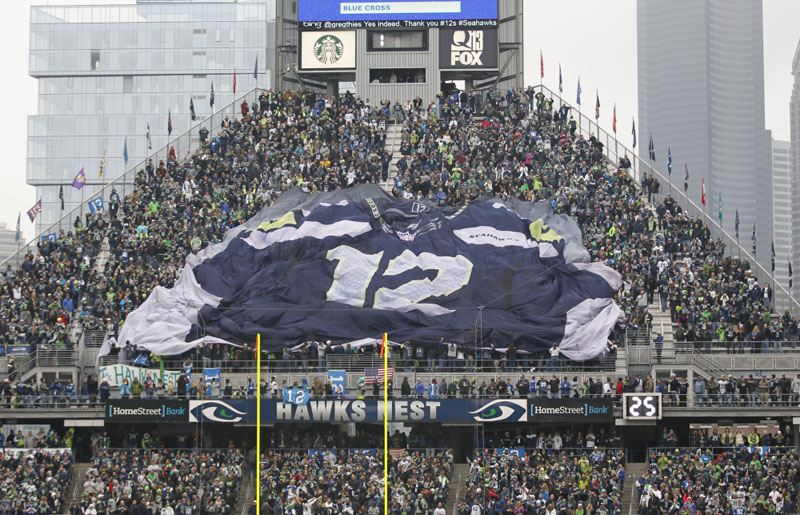 The Daily Steam: Huge NFL Favorite, MNF Line Moves, Size Does Matter, More
It's a short work week, so we're getting right to it with big Monday Night Football line movement, the largest NFL favorite of the season and Cowboys ineptitude forcing oddsmakers to adjust Thanksgiving Day numbers.
Monday Night Moves
Seattle's secondary is decimated and likely the reason the line has moved from Seahawks -3 to Falcons -1 across the betting market. Considering a bet on tonight's game? Fire up some Seger and check out Mark Gallant's quick yet insightful breakdown.
Size does matter
The Patriots are currently 17-point favorites against the Dolphins, which is the largest point spread we've seen all season, easily topping three previous games that closed at 14. Laying numbers this large isn't normally a winning proposition, but the Patriots have certainly been here before.
Dallas Sellers Club
Sportsbooks got pasted by the Eagles on Sunday night and reacted with a major line adjustment for the Cowboys' Thanksgiving Day game against the Chargers.
The Iron Bowl Matters
The McRib is back, I haven't heard Dave Matthews in years and the Iron Bowl has national championship implications. The world is right again!
The current spread of Alabama -4 is the shortest Iron Bowl line since 2006, indicating that oddsmakers are expecting a very competitive game. Also be sure to check out John Ewing's college football trends piece which offers an interesting stat on how Bama historically performs against ranked SEC West teams.
Big Ballers fading Bruins
Based on line movement (pick'em to Creighton -4) and sharp action, it appears that even a phone call from President Trump won't save UCLA backers. The Ball family just can't catch a break.
Public love
According to our betting trends data, here are the most popular public sides of the day:
| Team | Spread % | Opponent | Line |
| --- | --- | --- | --- |
| Duke | 88% | Furman | -22 |
| North Carolina | 86% | Stanford | -7 |
| Celtics | 81% | Mavericks | -6.5 |
| Cavaliers | 81% | Pistons | -2 |
| Spurs | 79% | Hawks | -9.5 |
You guys give up or are you thirsty for more? Track real-time odds and betting data on our Free Live Odds pages.