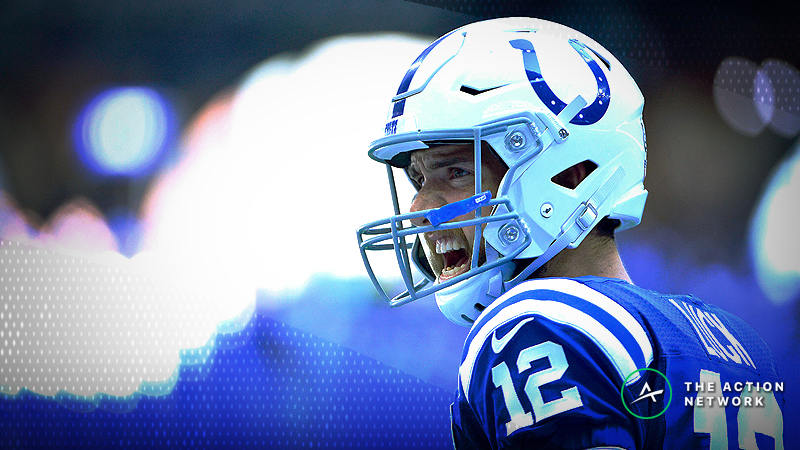 Difference in Bets, Money Moving Colts-Patriots Over/Under
There are a handful of factors responsible for moving NFL betting lines, including injuries, weather, one-sided money, wagers from respected/professional bettors, etc.
As a result, it's important for all bettors to understand the factors that influence line movement before placing their own wagers.
For example, a line moving due to a key injury is simply an adjustment to account for the loss of a player, while a move reacting to sharp betting action is noteworthy because it potentially reveals where value lies in that game.
According to The Action Network's NFL live odds page, the over/under for Thursday night's Indianapolis Colts-New England Patriots matchup opened at 53 and has since trickled down to 51.5.
So what's responsible for this over/under movement?
Our public money data is reporting that 64% of betting tickets are on the over, but 69% of dollars wagered are actually on the under.
Because 36% of bets account for 69% of the money, we know that the larger wagers are on the under, convincing oddsmakers to drop the total 1.5 points.
This article was originally posted on ActionNetwork.com by PJ Walsh. Sports Insights is part of The Action Network.