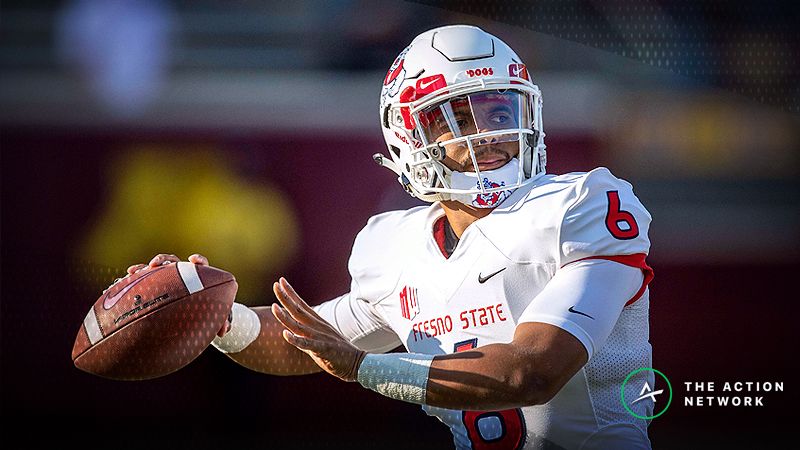 Sharp Action Has Fresno State-New Mexico Line on the Move
Fresno State's defense has been among the most impressive units in college football this season. The Bulldogs have allowed only 13.6 points per game — the second-lowest mark in the country — and have outscored opponents, 135-47, on their current four-game win streak.
At 5-1 on the year, Fresno opened as a 16.5-point favorite on the road against 3-3 New Mexico.
As of Wednesday morning, however, that line has fallen to 13.5 for the first time all week, and it's not due to public love for the Lobos as they've received just 22% of bets in the game.
Instead, sharp bettors have been hammering New Mexico since this line opened.
With three days still remaining until kickoff, New Mexico has already drawn 10 Sports Insights bet signals — triggered by sharp action causing market-wide line movement.
And with six of those moves coming at the key number of +14, it'll be interesting to see if sharps continue to hammer the Lobos, or if the 13.5-point spread invites Fresno State buyback.
This article was originally posted on ActionNetwork.com by Danny Donahue. Sports Insights is part of The Action Network.