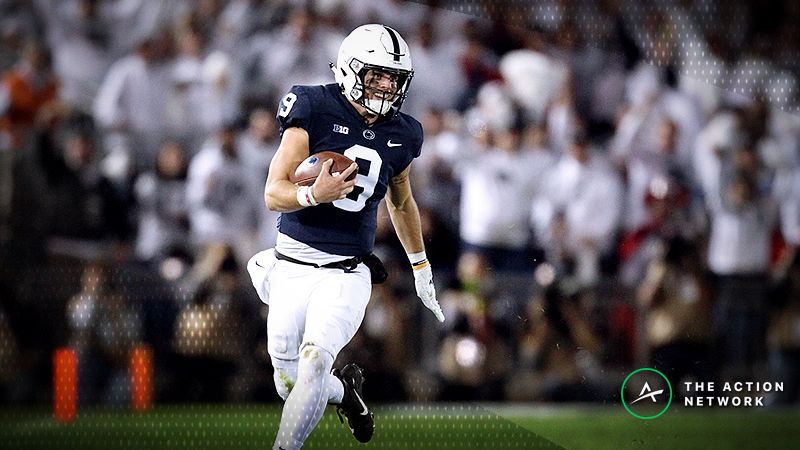 College Football Betting Tip: How to Bet Teams After a Bye
Bettors are of two minds when it comes to bye weeks in college football. Some gamblers believe the extra rest is a positive as it gives players a chance to recover from injuries and provides coaches additional time to prepare for upcoming opponents.
Others think the time off can cause a team to come out flat by getting out of its routine. Which theory is correct?
To answer this question, we turned to Bet Labs to find out how to bet teams after a bye.
Diving into the data, we find that teams coming off a bye — 14 or more days between games — have gone 916-872-27 (51.2%) against the spread (ATS) since 2005. There is an edge, which suggests extra time to prepare is beneficial.
However, it would not be wise to wager on every team after a bye. The question then is which teams would benefit the most from additional days between games?
Top 25 teams are the best programs in the country with superior athletes, facilities and coaching staffs. These are teams capable of putting the extra time to recover and game plan to good use.
The data supports this hypothesis as well. Since 2005, ranked teams after a bye week have gone 180-152-0 (54.2%) ATS.
Bettors can further capitalize on ranked teams after a bye if their next game is at home. Not having to travel increases the advantages these teams get from the additional week between games:
Ranked teams at home following a bye have covered the spread 58.9% of the time since 2005. This system has a good sample size and consistent results — profitable in 10 of the last 13 seasons.
On Saturday, No. 8 Penn State and No. 17 Oregon return to action after byes in Week 6. Not only is each team playing at home, but there are additional trends that suggest these teams are good bets.
Saturday Matches
No. 8 Penn State vs. Michigan State (3:30 p.m. ET): The Nittany Lions are listed as 13.5-point favorites on Saturday. Ranked teams after a bye that are favored at home have gone 91-62-4 ATS.
Also, Top 25 teams that lost their previous game before the bye, such as Penn State, have gone 22-10-2 ATS in their next game.
No. 17 Oregon vs. No. 7 Washington (3:30 p.m. ET): Oregon is a small underdog at home to Washington. The line opened Ducks +3 and has moved to +3.5, but don't let the line movement scare you.
Since 2005, ranked teams off a bye at home have gone 38-23-3 (62.3%) ATS when the line moves against them.
This article was originally posted on ActionNetwork.com by John Ewing. Sports Insights is part of The Action Network.