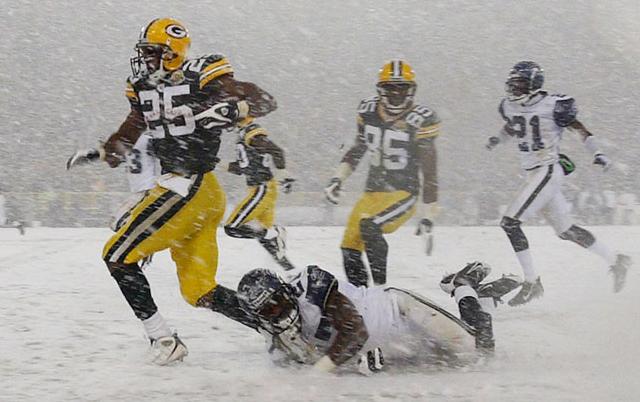 Should Cold Weather Affect Your NFL Betting Strategy?
You hear it all the time. When the weather gets cold, NFL teams have to be able to win low-scoring games with a good running attack and a defense that can make key stops.
With below-freezing temperatures expected Saturday in Denver, talking heads and NFL "experts" have already begun analyzing how the chilly weather will affect scoring and whether that gives an advantage to either team.
With this in mind, we turned to our Bet Labs software to see if the commonly accepted belief that cold weather causes lower scoring games is one we could use to find an edge.
To do the NFL over under betting cold weather analysis, we created a basic NFL system that included both regular season and postseason games.
We next added Bet Labs' Temperature Filter to isolate only NFL games where the game-time temperature was 32 degrees or below.
Finally, we applied the Bet Type Filter to show us the record of all Over wagers on these games.
The table below displays the results for betting the Over in every NFL game with a game-time temperature of 32 degrees or below since the start of the 2005 season.
| | | | | |
| --- | --- | --- | --- | --- |
| Season Type | Record | Win % | Units Won | ROI |
| Regular | 58-40 | 59.2% | +15.75 | +16.1% |
| Postseason | 9-6 | 60.0% | +2.54 | +16.9% |
| Overall | 67-46 | 59.3% | +18.29 | +16.2% |
As you can see, when the weather gets cold, betting on NFL Overs heats up. Even more impressive is how similar the winning percentages are when comparing the regular season to the postseason, strengthening the reliability of the results.
What are your opinions regarding the effect of cold weather on NFL betting? Does temperature affect your personal betting systems? We invite you to leave your thoughts in the comments section below.