Chris Brown vs. Soulja Boy: Tale of the Tape
2017 is off to one hell of a start. I don't know too much about the backstory and don't really care too much, but hip-hop stars Chris Brown and Soulja Boy are reportedly set to have a boxing match sometime this year. This is likely the closest thing we will get to Celebrity Deathmatch anytime soon.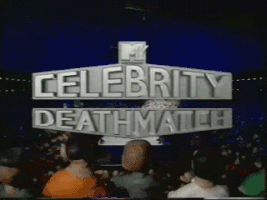 It is said that this fight can't legally take place in Las Vegas, so they are taking it to Dubai, a land where money flows like the salmon of Capistrano.
Chris Brown and Soulja Boy to fight in Dubai. https://t.co/sTdEfQMQd1 pic.twitter.com/SNfXbVNvu0

— MetroBoston (@MetroBOS) January 10, 2017
With rumors of a three round fight set to take place on pay-per-view, it comes to no surprise that there are already odds posted for the fight.
| Fighter | Bovada (1/11) | Bovada (1/10 PM) | Bovada (1/10 AM) |
| --- | --- | --- | --- |
| Chris Brown | -400 | -180 | -165 |
| Soulja Boy | +250 | +140 | +125 |
Let's take a closer look at the two competitors.
CHRIS BROWN
Age: 27
Height: 6'1″
Weight: Between 150-170 lbs
SOULJA BOY
Age: 26
Height: 5'8″
Weight: 130 lbs
In this corner, weighing in at 160 pounds, hailing from Tappahannock, Virginia, with two #1 singles, CB, AKA Breezy, aka Pretty Boy…Chris Brown! Brown has some experience throwing jabs and is a sizable favorite from the get-go. That "experience" is actuallyyy just him beating a woman. Not exactly a good look…not really a great guy, either. Nevertheless, Brown is substantially favored, but it is definitely due to his size advantage over Soulja Boy.
In the other corner, weighing in at 130 pounds, hailing from the Windy City of Chicago, known for his hit #1 single "Crank That (Soulja Boy)", Deandre Way, AKA Soulja Boyyyy! Soulja weighs in at somewhere around a measly 130 pounds. At approximately five inches shorter than Brown, he will also have a considerable reach disadvantage. If these two guys were real boxers, they'd likely be separated by two weight classes. However, Soulja isn't taking this lightly.
Soulja Boy Asks For Help Gaining Weight In Chris Brown Fight (VIDEO) https://t.co/6dJRBDpNRj

— TMZ (@TMZ) January 8, 2017
Can he pack on some bulk and look more reminiscent of the Superman he loves to portray?
Writing this post has caused me great pain. I will continue to update odds as we inch closer to the fight, but I will do so begrudgingly.