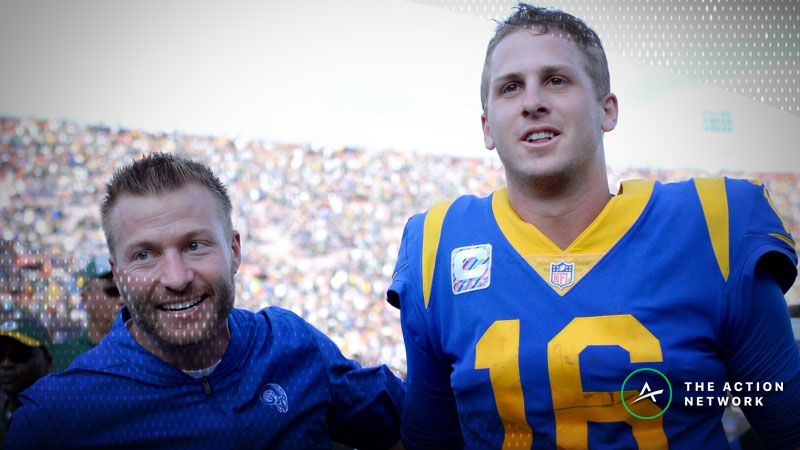 Early Betting Action Moving Chiefs-Rams Spread, Over/Under
In Week 11, the Kansas City Chiefs and Los Angeles Rams will travel to Mexico City for a matchup on Monday Night Football (8:15 p.m. ET, ESPN). Both teams are legitimate Super Bowl 53 contenders and sport high-powered offenses.
As a result, oddsmakers opened the over/under at 63.5, likely the highest NFL total of all-time.
Early Week 11 bettors think that's a bit too high, as 61% of tickets wagered on the total have played the under. BookMaker has reacted by adjusting the over/under down to 63.
Money is also coming in on the Rams side' of the point spread, as 73% of dollars wagered are taking Los Angeles. With 53% of betting tickets on the Chiefs, we can deduce that the larger wagers are laying the points with the Rams.
In fact, the line has moved from LA -1.5 to -2.5 at BookMaker, suggesting that the early action has been enough to warrant a reaction from oddsmakers.
There's still more than a week for money to come down on this game and it'll be interesting to monitor where this historically high over/under ends up, as well as how bettors react should the point spread reach the key number of -3.
Be sure to download The Action Network's mobile app to track Chiefs-Rams line moves and updated public betting data.
This article was originally posted on ActionNetwork.com by PJ Walsh. Sports Insights is part of The Action Network.