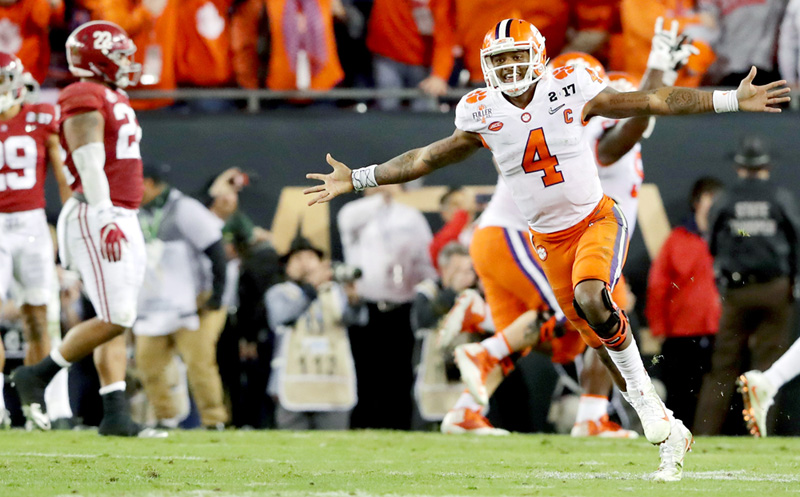 With Buzz Focused on Pats-Steelers, Sugar Bowl Quietly Moved to Key Number
With mainstream sports media hyperfocused on Patriots-Steelers last week, bettors very quietly moved the Sugar Bowl line to the key number of three.
Alabama opened as 2-point favorites at Pinnacle and 60% of spread dollars have taken the Tide. While the splits aren't drastic, enough Bama money has hit the market to move the line to -3, where it has remained since Thursday.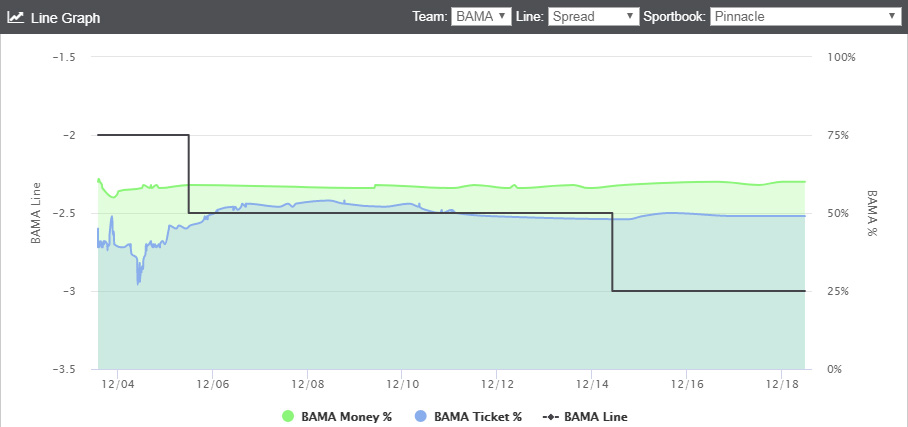 Don't be surprised if books are hesitant to move off three and instead defer to adjusting the vig until a wave of sharp action forces their hand.