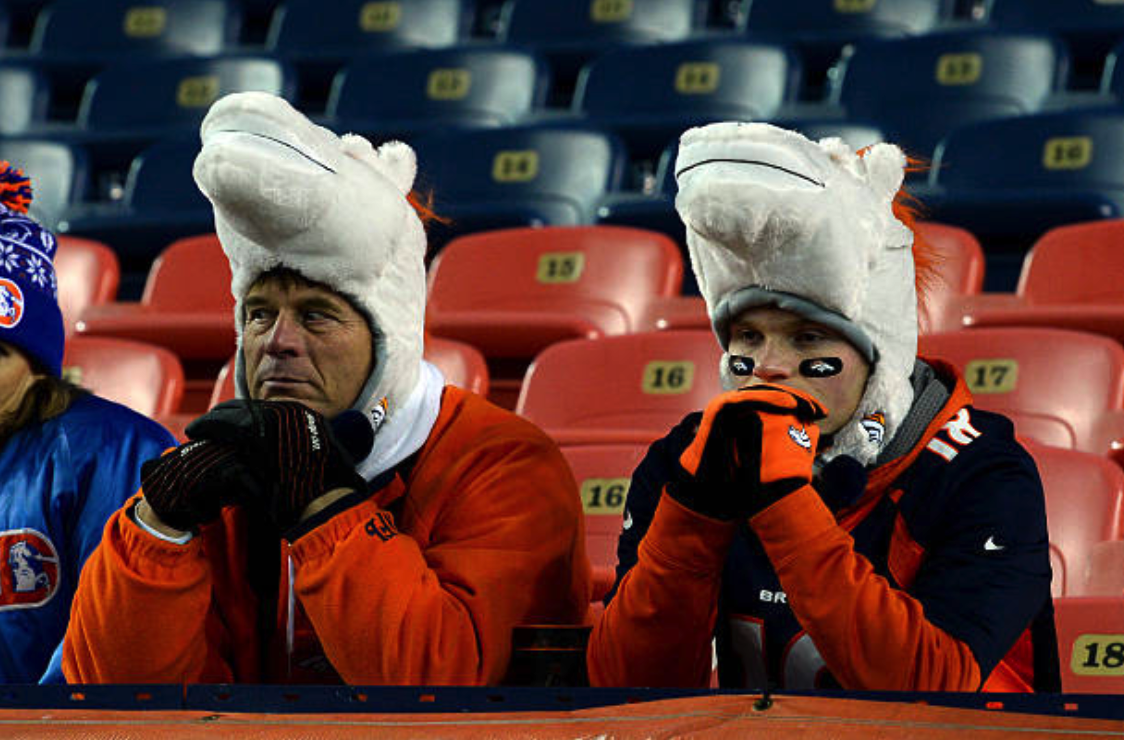 Eight and Counting: Inside the Broncos' Incredible ATS Losing Streak
Code red on the "when to panic in Denver?" meter has come and gone after a 35-9 loss to former Broncos QB Jay Cutler and the Dolphins. The Broncos have now lost eight straight games against the spread, becoming the fifth team since 2000 to achieve such a magnificent feat. The Browns also lost eight consecutive games against the spread last season, with all eight coming as an underdog. Denver has split its eight losses — four as a dog, four as a favorite.
Side note: In case you wanted to know just how bad the loss to Miami was for the Broncos, before Sunday, a Jay Cutler-led team has not won a game by 26 or more points since Week 9 in 2012.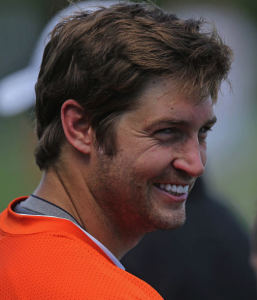 During Denver's eight-game ATS losing streak, the Broncos have been "inside the betting number" for 42 minutes and 32 seconds of a possible 480 total minutes played. Included in the 480 minutes are four games in which Denver was outside the betting number for the entirety of the game. The Broncos have received the majority of the ticket count in two of their past three games (Dolphins and Bengals).
When comparing Denver's eight-game debacle with the other four teams to reach this milestone, it's the Broncos' spread differential that sets them apart. Denver has failed to cover the spread by a total of a 127.5 points — or 15.9 points per game. The other four teams on the list? None of them had a spread differential north -10 ppg.
Let's spin it forward: If the Broncos don't cover the number at home against the Jets in Week 14, they will join the 2015 Atlanta Falcons as the only two teams since 2003 to lose nine straight games against the spread. In 2015, the Falcons went 8-8 straight up and lost seven of nine games as the favorite during their ATS streak. After the Broncos' Week 14 home game against the Jets, Denver ends its season with two straight road games in Indianapolis and Washington, before a home finale against the Chiefs.
Bottom line: Broncos need to cover the spread soon or John Elway is going to have to start paying some bettors back their money.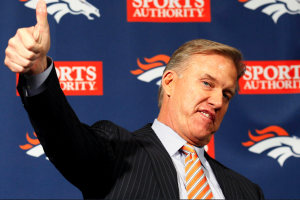 Check the latest odds and percentages on our free NFL odds page and follow us on Twitter @SportsInsights and @ActionNetworkHQ for news and notes throughout the day.