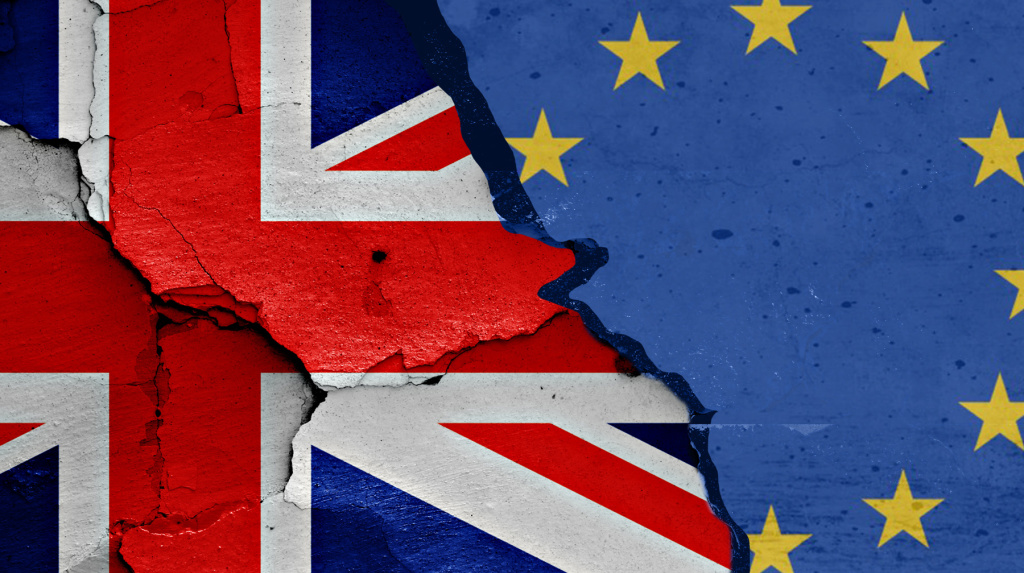 Brexit Fallout and UK Prime Minister Odds
Last week, the United Kingdom shocked the world by voting to leave the European Union.
More than 30 million people participated in the hotly-contested referendum vote, better known as Brexit ("British exit"). When all was said and done, 52% voted to leave the EU and 48% voted to stay.
For months, the conventional wisdom among political junkies, talking heads and betting markets was that the UK would vote to stay in the EU.
Back in March, when Brexit odds first became available, "remain in the EU" was a -260 favorite at BetOnline.
#Brexit Referendum: Will the #UK vote to remain in the EU or exit the EU? (BetOnline)

Remain in EU -260
Leave EU +200

— Sports Insights (@SportsInsights) March 1, 2016
On the eve of the referendum vote, UK staying in the EU ballooned to -400 at Bovada.
#Brexit Odds (via Bovada)

UK stays in EU -400
UK leaves EU +250 https://t.co/CwuY2e1Puq

— Sports Insights (@SportsInsights) June 21, 2016
Just hours before the Brexit vote was cast, UK remaining in the EU became an even bigger favorite at Bookmaker.
The odds of the UK remaining in the European Union have moved from -350 to -425 in the last half hour at @BookMakerdotEU.

— Sports Insights (@SportsInsights) June 22, 2016
According to the Financial Times, Brexit wagers set a new record for non-sports bets. Books took in more than 120M Euros in Brexit bets (over $132 million American).
Some books made a killing off the vote, while others got hammered. The UK's decision to leave the EU produced a monumental payday for Ladbrokes, but a big loss for William Hill. Betfred, who made a small profit on the vote, called it "the biggest ever shock in political betting."
Across the board, oddsmakers took a big hit to their reputation because they failed to predict the correct outcome. However, for books like Ladbrokes, they are happy to accept a bruised ego in exchange for a massive profit.
"The truth is that bookies do not offer markets on political events to help people forecast the results," said Matthew Shaddick, the head of political betting at Ladbrokes. "We do it to turn a profit or at least not lose too much… Nobody will be criticizing the predictive power of our odds, they'll be looking at the money we made."
The Brexit vote also highlighted the value of "betting against the public," a philosophy fully endorsed by Sports Insights. Public perception, bolstered by conventional wisdom and media coverage, led bettors to assume that "stay" would win, which provided added value for those brave enough to go against the grain and take "leave" at plus money.
In fact, the idea that the UK would leave the EU was so preposterous that many voted in favor of it simply as an act of protest, motivated by the assumption that their vote "wouldn't matter" because "remain" would win out anyway.
Leave voter on BBC: "I'm shocked & worried. I voted Leave but didn't think my vote would count – I never thought it would actually happen."

— Laura Topham (@LauraTopham) June 24, 2016
The UK is now in crisis mode, both politically and economically. Prime Minister David Cameron has resigned in shame, having overseen the crushing vote that has broken the UK into pieces.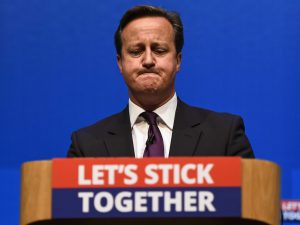 Books have already begun posting odds for the next UK Prime Minister. Boris Johnson, who championed leaving the EU, opened as the early favorite to replace Cameron.
.@BorisJohnson (+100) is the favorite to be named the next #UK Prime Minister (odds via BetOnline) #Brexit pic.twitter.com/NgFi1L0YoT

— Sports Insights (@SportsInsights) June 27, 2016
#UK Prime Minister Odds (BetOnline) #Brexit pic.twitter.com/cjaW0uI7dA

— Sports Insights (@SportsInsights) June 27, 2016
One candidate providing good value is Theresa May. A recent YouGov poll showed that 19% of Brits want May to take over for Cameron, the highest percentage of any candidate (Johnson got 18%).
The betting markets seem to have taken note. Since yesterday, Johnson has fallen from +100 to +125 to be the next Prime Minister at BetOnline while May has risen from +175 to +150.
Updated #UK Prime Minister Odds: @BorisJohnson still the favorite, but @TheresaMay_MP is rising. (BetOnline) #Brexit pic.twitter.com/AV9JfM7sXB

— Sports Insights (@SportsInsights) June 28, 2016
WHAT DO YOU THINK?
Did you place a wager on the Brexit vote? If so, which side were you on? Are you going with Johnson to replace Cameron? Or taking a shot with May?
More broadly, does the Brexit vote make you more interested in betting on politics? Or will you stick to sports because political wagers seem too unpredictable?
Feel free to leave your thoughts in the comments section below.