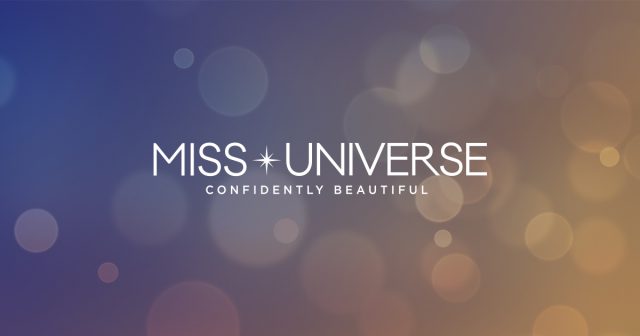 Breaking Down the Odds for Miss Universe
As we head into the holiday szn, one of our favorite gambling events is set to take place. No, not Thanksgiving football. Not by a longshot. I'm talking about Miss Universe.
This Sunday, all of the Misses from around the world will gather in where else but beautiful Las Vegas to crown the best of them all.
Luckily for us watching the event on TV, we can bet on the winner at Bovada. I've seen every Miss Universe pageant since I was six, but that's just me.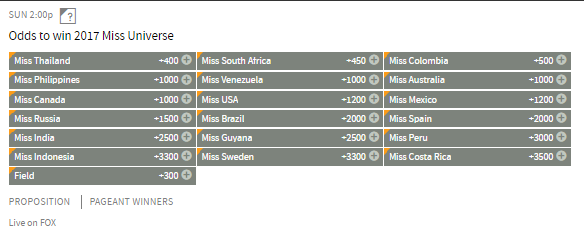 The three clear favorites are Miss Thailand, Miss South Africa, and Miss Colombia. How they decided on that, I have no idea, but let's take a look at the contestants.
Miss Thailand: +400 If there was a best name category in this event, she would surely win, but apparently she has a case at winning the crown regardless. Maria Poonlertlarp is a 6′ tall 25-year-old Thai woman with a Master's degree. One of her key goals is to help cut down on teenage pregnancy in her home country. Good for her. Next contestant.
Miss South Africa: +450 Demi-Leigh Nel-Peters has hyphens in both her first and last name, which is something I cannot say I have seen before. She earned two leadership positions at her high school. Well done. Next contestant.
Miss Colombia: +500 Hailing from Colombia, Laura González is a 22 year old aspiring actress. Not the most noble of aspirations compared to the others, but what can you do? She wants to be an actress, go get em girl.
I could do this all day long, but let's skip the others and take a look at Miss USA.
Miss USA: +1200 Miss District of Columbia (which I didn't know was a thing) and Miss USA Kára McCullough will be looking to add another crown to her collection. This nice young woman is pretty badass if I do say so myself. She has a degree in radiochemistry and currently works as a scientist for the United States Nuclear Regulatory Commission. Sounds kind of important…
She's also been giving back to the community by teaching kids math and science in her program "Science Exploration for Kids". Maybe I'm biased, but give her the award now! She has the intangibles, all she needs is the poise. Poise counts!
The last Miss USAs to win Miss Universe were Olivia Culpo in 2012 and Brook Lee in 1997. Since 2000, there have been three winners from Venezuela and two from Puerto Rico. No other country has been crowned twice in the century.
Don't sleep on the field, though. At +300, it is technically the favorite. There are 18 countries listed, but a whopping 92 total contestants. I might take a ganders at a little +300 action myself.
One last thing…we all remember what happened at Miss Universe 2015, don't we?
Well, guess what? If Steve Harvey pulls off another botched winner announcement, Bovada will pay out 75/1.