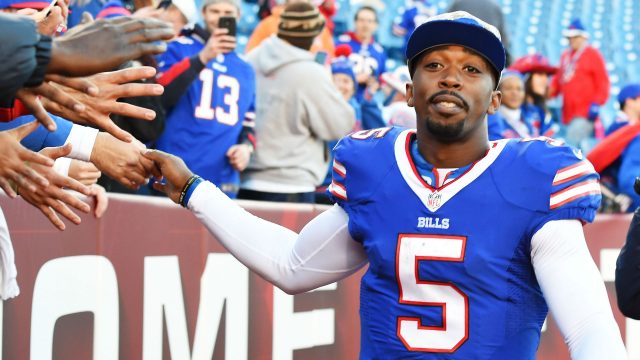 Bills Biggest Week 1 Favorite at Many Sportsbooks…Wait, What?
Over the past couple of weeks, there was much concern up in Buffalo as to whether Tyrod Taylor would be able to play in week 1 against the Jets.
A couple of things:
I would hope that they could beat the Jets even if the now 500 pound Pillsbury Throwboy was under center.
I don't wish injury upon anyone, I really don't. With that being said, I was literally praying to the dear lord baby Jesus every night that Taylor wouldn't be able to play and we would get to watch Nathan Peterman vs. the Jets on Sunday. Talk about a potential all-time terrible game.
Yesterday, much to my dismay, it was reported that Taylor would be ready for week 1 after all.
Bills QB Tyrod Taylor has passed the concussion protocol, per @FieldYates. Now slated to start Sunday vs Jets.

— Adam Schefter (@AdamSchefter) September 5, 2017
Although this news puts the kibosh on the Peterman vs. Jets suck-fest, it doesn't come without a story of its own.
The market has adjusted to the news and somehow, someway, the Bills are now the biggest favorite of week one at many sportsbooks. That's right, the same Bills team that is approximately 200/1 to win the Super Bowl. That's how bad the Jets are.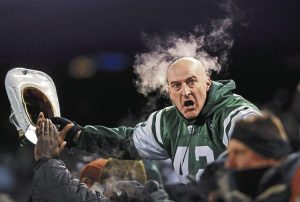 At the moment, Buffalo can generally be found between -9 and -9.5 across the market — -8.5 and -10 at a select few books. A couple of weeks back, their line was hovering around -7, but with Taylor set to start, the Bills are on the verge of being double-digit favorites across the market.
The Patriots, an actual good team, are the second biggest favorites at most sportsbooks, generally between -8.5 and -9. At a handful of books, they are the largest favorite (5Dimes, Heritage, ABC) and we may see them end up closing as the largest favorite across the market. Some books, including the sharp offshore book Pinnacle, that had the Bills posted at -10 earlier in the day have already had to adjust for some Jets buyback. However, sharp bettors may be waiting to pounce on the Chiefs, too, so both lines may end up falling a bit.
Are the Bills good enough to be a 10 point favorite against anyone? How many times this season will the Jets close as double-digit dogs? Will Fireman Ed hunt me down and murder me with an ax? Good thing I don't write under my real name.