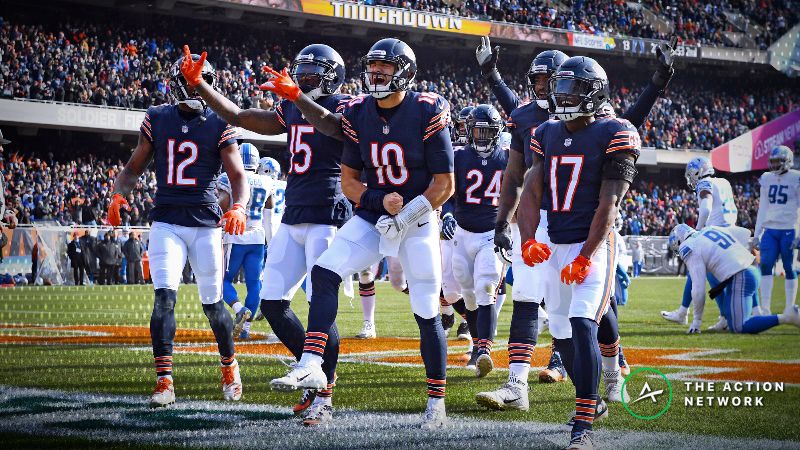 Bill Simmons' NFL Betting Theory: Do Looming Thanksgiving Day Games Create Value?
Bill Simmons has given us many gambling theories over the years: "Don't bet against God and puppies," "Nobody Believes in Us" teams, and the Ewing Theory, to name a few.
On the latest episode of "The Bill Simmons Podcast," Simmons floated another NFL betting strategy. The Ringer founder theorized a looming Thanksgiving Day game could impact teams the week before.
Simmons didn't elaborate on the theory but seemed to suggest that teams would be negatively affected.
To test his theory, I quickly pulled the results from the Bet Labs database for the teams that played on Thanksgiving the past three seasons.
Since 2015, teams went an impressive 14-4 straight up (SU) and 15-2-1 (88.2%) against the spread (ATS) before suiting up on Turkey Day.
It doesn't appear that teams are negatively affected. If anything, there could be an edge wagering on these teams the week before Thanksgiving.
Since you are wondering, here are the teams that play on Thanksgiving this season and their spreads for Week 11:
Bears (-2.5) vs. Vikings (8:20 p.m. ET, NBC)
Lions (+3.5) vs. Panthers (1 p.m. ET, FOX)
Redskins (+2.5) vs. Texans (1 p.m. ET, CBS)
Cowboys (+3.5) at Falcons (1 p.m. ET, FOX)
Saints (-7.5) vs. Eagles (4:25 p.m. ET, FOX)
An 88% ATS win rate will get any bettor excited, but it is rarely profitable to place a wager based on a small sample. I know, being a responsible gambler isn't always fun but it will protect your bankroll.
To feel confident wagering on teams the week before playing on Thanksgiving, we needed to analyze whether this trend was profitable prior to the 2015 season.
Spoiler: It hasn't been.
From 2003-14, teams have gone 42-22 SU the game before playing on Thanksgiving, but only 27-33-4 (45.0%) ATS.
Overall, NFL teams are 42-35-5 ATS with a Thanksgiving Day game looming since 2003. In the past three seasons, these teams have excelled but history suggests this trend will regress.
In summary, this isn't a trend you should be betting, but it's fun to explore nonetheless.
This article was originally posted on ActionNetwork.com by John Ewing. Sports Insights is part of The Action Network.