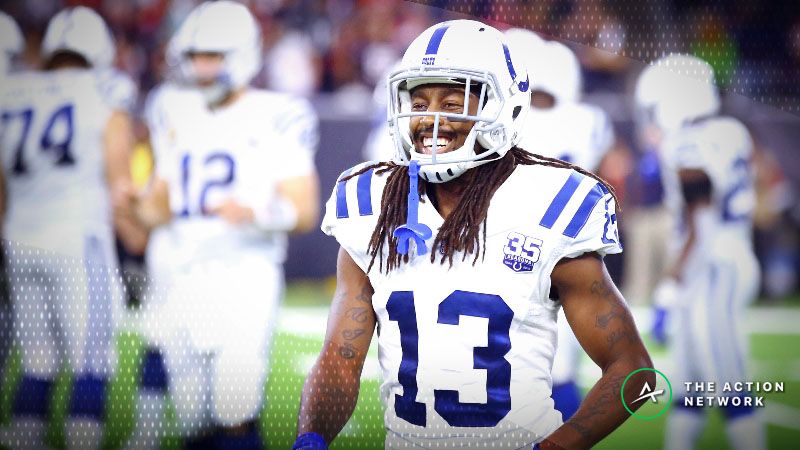 Bill Simmons' NFL Betting Theory: Do Dome Teams Struggle Outdoors in the Playoffs?
Rule No. 6 in Bill Simmons' Playoff Gambling Manifesto: Beware of all dome teams playing outdoors, especially in cold weather. Simmons' theory is that dome teams are soft and not capable of adjusting to the cold temperatures of postseason football.
Does the data backup the hypothesis?
Using the Bet Labs database, teams that play in a dome or a stadium with a retractable roof have gone 8-24 (25.0%) straight up (SU) in postseason games played outside since 2003.
In comparison, non-dome teams in outdoor road playoff games have gone 50-56 (47.2%) SU over the same span.
That is a significant difference in win percentage and one that holds up if we expand our sample.
Since 1990, using data from Pro-Football-Reference, there have been 56 dome teams that played in outdoor playoff games. These teams are 12-44 (21.4%) SU and 18-36-2 (33.3%) against the spread (ATS) in these matchups.
Temperature does not seem to further impact the performance of dome teams as Simmons theorized. In games played in freezing temperatures, 32 degrees or colder, dome teams are 4-18 (18.2%) SU and 8-13-1 (38.1%) ATS, which is in line with the overall averages.
Colder weather doesn't fully explain the poor performance of dome teams in outdoor playoff games, but there is something to it. Playing on the road and likely facing a superior team, the team with home field usually has a better record, contributing to the struggles of dome teams outside.
In the Divisional Round, a pair of dome teams will go on the road this weekend. The Indianapolis Colts are 5-point underdogs in Kansas City against the Chiefs (Jan. 12, 4:35 p.m. ET, NBC).
Following Colts-Chiefs on Saturday, the Dallas Cowboys, as 7.5-point underdogs, head to Los Angeles for a showdown with the Rams (Jan. 12, 8:15 p.m. ET, FOX).
Bettors either aren't aware of or don't care about the historical struggles of dome teams in outdoor playoff games. A majority of spread tickets are on both the Colts and Cowboys.
Will these dome teams break the hearts of bettors or can the Colts and Cowboys buck the trend and cover? We will find out on Saturday.
This article was originally posted on ActionNetwork.com by John Ewing. Sports Insights is part of The Action Network.