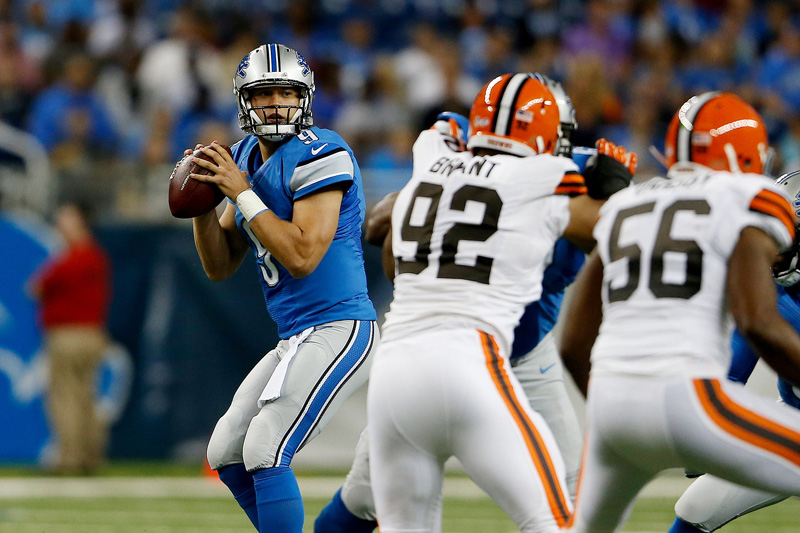 Big Disagreement Between the Masses and the Money for Browns/Lions
The Lions opened as 12-point favorites against the Browns and 57% of spread bettors are laying double-digits with Detroit. However, despite a slight majority of bettors on the favorite, the line has actually moved down to -10.5 at Bookmaker.
The reason for this line moment is easily diagnosed by our money percentage data, which is available to all Sportsbook Insider Advantage subscribers.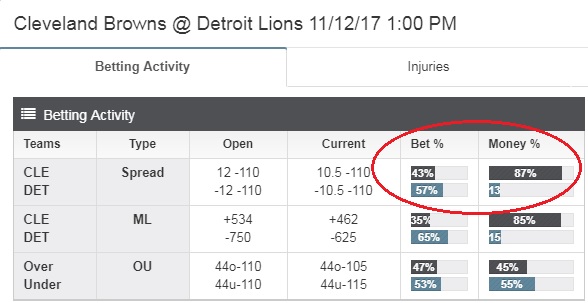 While percentage of tickets are favoring Detroit, the percentage of actual money wagered is overwhelmingly backing Cleveland, forcing sportsbooks to move off of their opener, through 11, and settle in at -10.5.
Remember, knowing that lines have moved is important, but having access to data that diagnoses why they moved is invaluable.