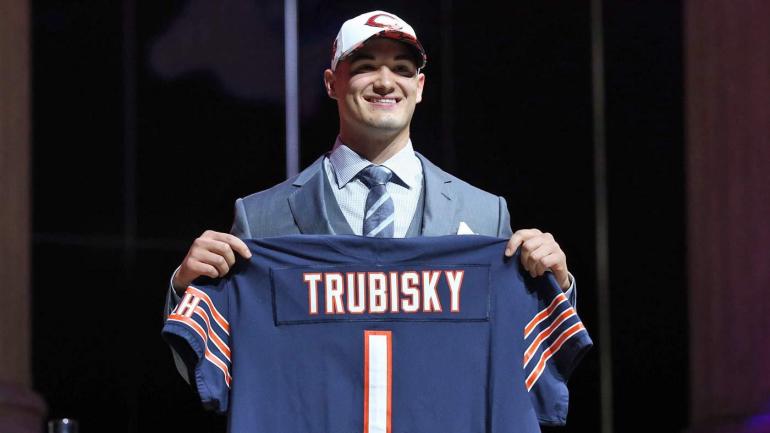 What Should Bettors Expect From Mitchell Trubisky In His First NFL Start?
The Chicago Bears have started the season 1-3 and have decided to make a change at quarterback from Mike Glennon to Mitchell Trubisky. Despite beating Pittsburgh at home, Chicago coaches haven't been impressed with Glennon's play and feel that now is a good time to get Trubisky his first NFL regular season start. Sam Bradford is expected to start for Minnesota, and the Vikings have moved from -2 to -3.5 at Bookmaker.
As for Trubisky's expectations, Bovada has set some Over/Under props:
First Pass Attempt Complete?
Yes -155
No +135
Passing Yards: 210.5
Over -120
Under -120
Passing TDs: 1.5
Over -120
Under -120
Interceptions: 1
Over -120
Under -120
First to throw Interception:
Trubisky -200
Bradford +170
More Completions in Game:
Trubisky +210
Bradford -250
Rushing Yards: 10.5
Over -115
Under -115
The Bears are currently ranked 29th in the league in scoring offense at 15.2 ppg and are ready to make the gamble on Trubisky early in the season. They've had some extra time off to prepare since their game is Monday night, as well as the advantage of playing at home, so the timing isn't terrible. However, the Vikings defense poses a big threat and will test the newcomer from the get-go. For Chicago, the outcome of the game isn't really as important as Trubisky's progression, so it'll be interesting to see how he responds.
Do you think there's value on any of the listed prop bets above?