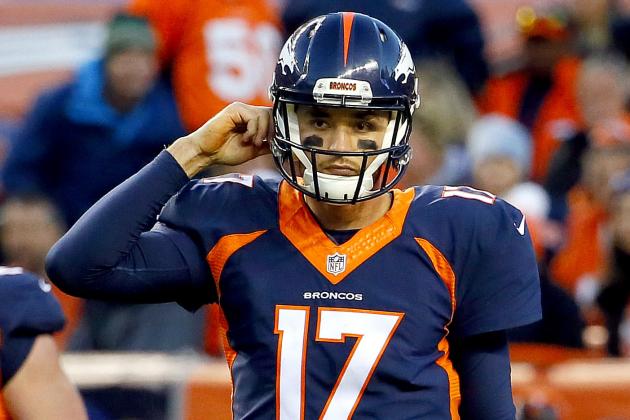 Bettors Avoiding Broncos with Brock Osweiler Expected to Start
Tuesday afternoon, Broncos' Head Coach Vance Joseph (quarterback at Colorado, defensive back in the NFL) alluded that Brock Osweiler would be getting the nod this week against the Eagles. He didn't come straight out and say it, but that was the feeling media members got. Denver's offense has been absolutely anemic in recent weeks and Trevor Siemian's 2:6 TD to interception ratio over the past three weeks just isn't cutting it.
So do bettors have a better feeling about Denver this weekend with the Brocketship ready for liftoff?
No. They don't.
Since we penciled Osweiler in as the starter yesterday afternoon, the percent of spread bets on the Broncos has gone from 25% to a measly 16%. I'm sure it will go up a bit by gametime, but to put it in perspective, the lowest percentage of bets a team has gotten this year was 18% on the Jets in week 2 against Oakland. They lost 45-20, obviously failing to cover.
Since 2003, teams getting less than 20% of spread bets have gone 85-79-8 ATS. The lowest percent of bets we've tracked this decade was 12% on the Vikings (+10) vs. the Packers. To the public's dismay, they actually covered.
With bettors loading up on the Eagles, the line has moved from 7.5 to 8 at most books around the market. Not exactly a huge move, but a move nonetheless. I can see the Eagles floating up in the -8.5 to -9 range if we don't see any sharp backing come in on the Broncos in the coming days.
Check our free NFL odds page to see if those percentages go up over the week.