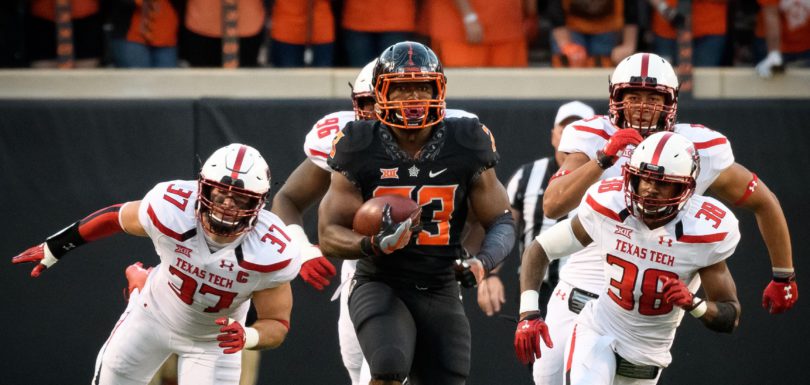 Bettors Aren't Shying Away From High Texas Tech/Oklahoma State Total
For the second straight season, the total for Texas Tech/Oklahoma State is in the 80s. In 2016, Oklahoma State beat Texas Tech 45-44 to go OVER the closing total of 87.5. This year the total opened at 80 but has already been bet up to 85.5 at CRIS and 84.5 at Pinnacle. Despite the super high total, we're still seeing 70% of tickets on the Over and 88% of the money on the Over.

Weather won't be a factor, as it's supposed to be in the high 60s throughout the game with <10 MPH winds.
In all NCAAF games that close at 80 or higher, the Over has gone 17-15 since 2005, nothing special. Texas Tech has been involved in half of those games (16 of 32 instances), with the Over going 10-6. When the Red Raiders are involved, bettors shouldn't necessarily shy away from taking a big over.
The last six NCAAF games with totals in the 80s have all involved Texas Tech dating back to 2016. The Over has hit 3 times and the Under has hit 3 times. Earlier this season the Texas Tech/Eastern Washington total closed at 87.5 but easily went under the number., with TTU winning 56-10.
If you're a Texas Tech supporter, you won't want to see a high-scoring affair. TTU has gone 17-0 under head coach Kliff Kingsbury when they allow fewer than 30 points. That'll be a monumental task against Oklahoma State's high-powered offense this weekend, so I wouldn't count on it happening.
Track all the latest odds and betting %'s for all NCAAF games this weekend at our Free Live Odds page.