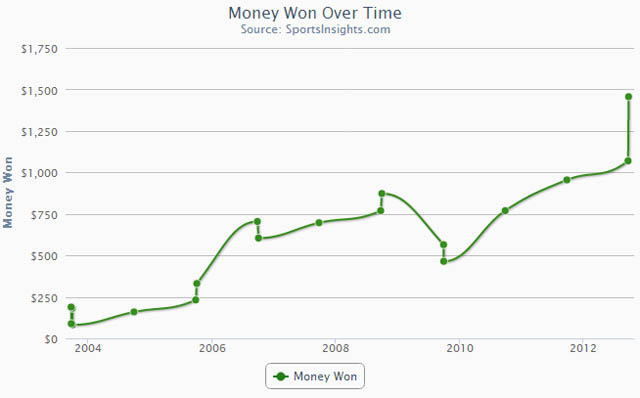 Bet Labs Featured Filter: Use ATS Streaks to Find Value in Week 3
"ATS Streaks" Filter Description:
This is the number of games in a row that a team has won or lost against the spread. If the number is negative, then you are analyzing a team on an ATS losing streak. If the number is positive, you're analyzing teams on an ATS winning streak. The number 0 indicates that the team is coming off of a push.
What this Filter Measures:
By applying this filter, Bet Labs users can examine how NFL teams perform when meeting (or failing to meet) expectations. For example, ATS Streaks can be used to measure whether NFL teams build momentum or, conversely, if momentum is actually a myth and teams become undervalued after a recent streak of poor performance ATS.
NFL Week 3 Application:
Heading into Week 3, there are 10 teams that have started the season 0-2 ATS and another 10 that have started 2-0 ATS. We've found that combining the following filters has unlocked a profitable betting system that can be applied to this week's games:
– ATS Streak (set to either 2 or -2 to isolate teams coming off ATS win/loss streaks of 2)
– Game Number (set number to between 3 and 3 to isolate Week 3 games)
– Favorite/Underdog
This is the primary system we used to discover a Week 3 betting trend (63.3% ATS since 2007) highlighted in our article currently posted on ESPN.com.