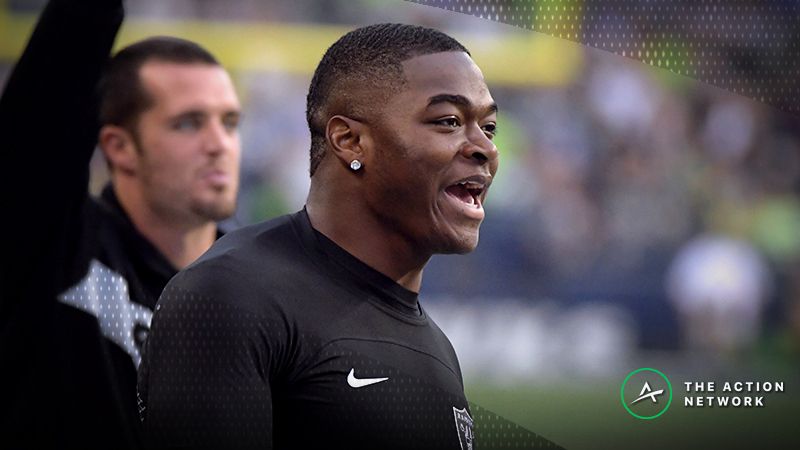 Amari Cooper Trade Moving Colts-Raiders Line to Key Betting Number
The Oakland Raiders are officially in rebuilding (tanking) mode.
After trading defensive end Khalil Mack prior to the season, the team shipped wide receiver Amari Cooper to the Dallas Cowboys on Monday for a 2019 first-round draft pick.
The NFL betting market was already bearish on the Raiders for their Week 8 matchup with the Indianapolis Colts (4:05 p.m. ET on CBS), and trading away Cooper has only exacerbated that.
This game opened as a pick' em at Pinnacle, and bettors have wasted no time pounding the Colts. Seventy-six percent of tickets and 90% of dollars wagered on the spread have taken Indy as of writing (see live data here).
The one-sided betting action moved the line to Colts -1 early on Monday afternoon. Shortly after 3 p.m. ET, news of the Cooper trade broke, and the line went on the move once again.
Bettors quickly moved Indy to a 3-point favorite, the most important number in NFL point-spread betting.
Since hitting 3, the line has stabilized across the betting market.
This article was originally posted on ActionNetwork.com by PJ Walsh. Sports Insights is part of The Action Network.